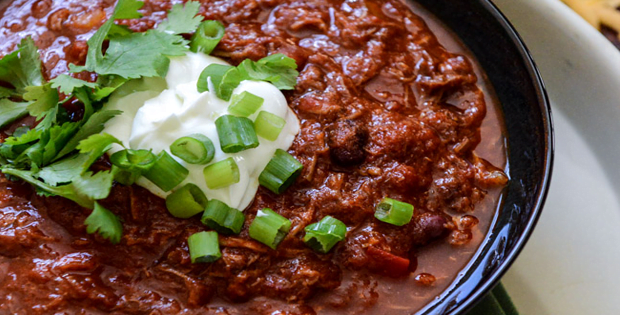 Another alternative dish you can have for the holidays.
As Thanksgiving is getting closer and closer, I think most of us are starting to feel the stress and pressure. But thankfully, some of us have gotten rid of that feeling with the idea that we have a slow cooker to help us out for that holiday dinner.
Some of the many things that the slow cooker could offer is to make our dish tender, make out home smell like food heaven and make preparing and cooking a dish such a breeze. This is a very good deal especially during the holidays.
So here is another possible choice for you for your holiday meal or dinner. According to the original post of this recipe, it is best done two-days ahead as the flavors blend much much better. That will definitely be a time-saver for you and you can prepare other dishes a day before the holiday or even on the holiday morning itself.
Check out the recipe below.
---
Crock Pot Pulled Pork Chili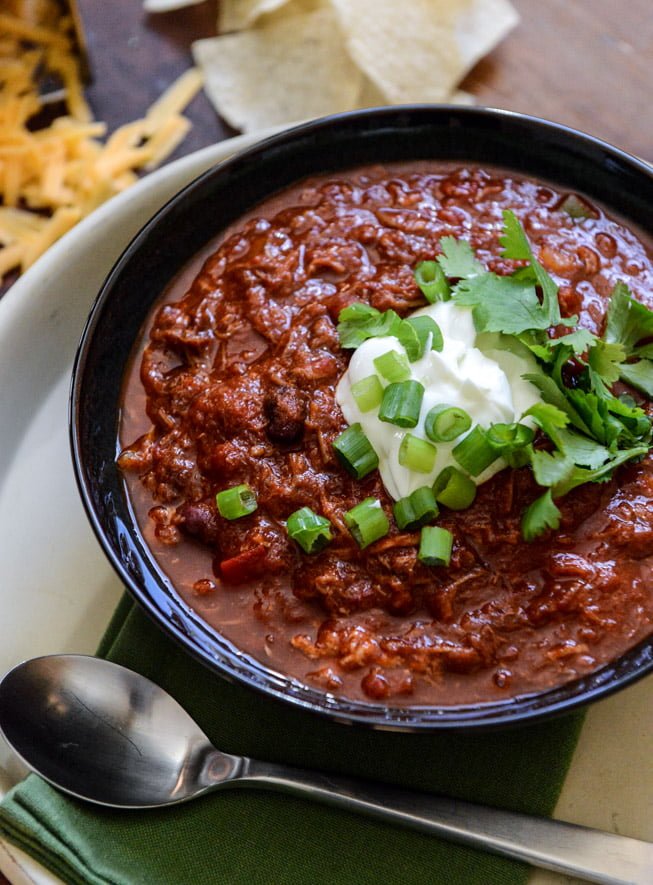 Ingredients:
1 (2.5 pound) pork shoulder
2 tablespoons brown sugar
1 teaspoon salt
1 teaspoon pepper
1 teaspoon onion powder
8 ounces of beer
2 garlic cloves, minced
1 shallot, diced
1/2 red bell pepper, chopped
1/2 green bell pepper, chopped
1 (28-ounce) can tomato puree
1 (28-ounce) can crushed tomatoes
2 (14-ounce) cans kidney beans, drained and rinsed
1/4 cup tomato paste
4 tablespoons chili powder
2 1/2 tablespoons ground cumin
1 tablespoon chitpole chili powder
1 tablespoon smoked paprika
1/4 teaspoon crushed red pepper flakes
For serving
sour cream or greek yogurt
grated cheese
sliced green onions or chives
fresh cilantro
tortilla chips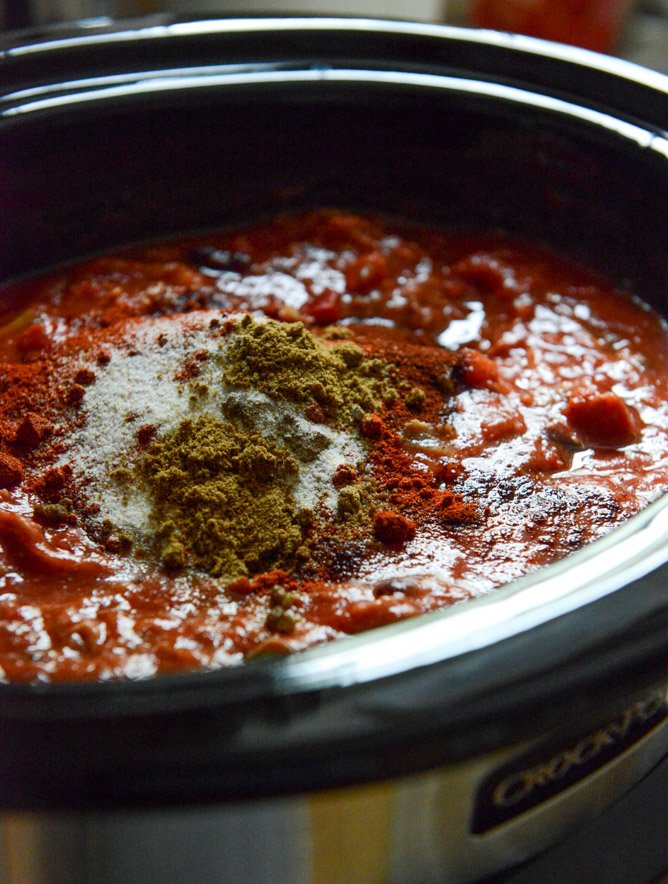 Instructions:
Season the pork shoulder with the sugar, salt, pepper and onion powder. Place the pork in the crockpot and add the beer. Cook on low for 8 to 10 hours (I like to do this overnight), then shred the pork with forks or kitchen tongs, removing any bone (and large chunks of fat, if desired.)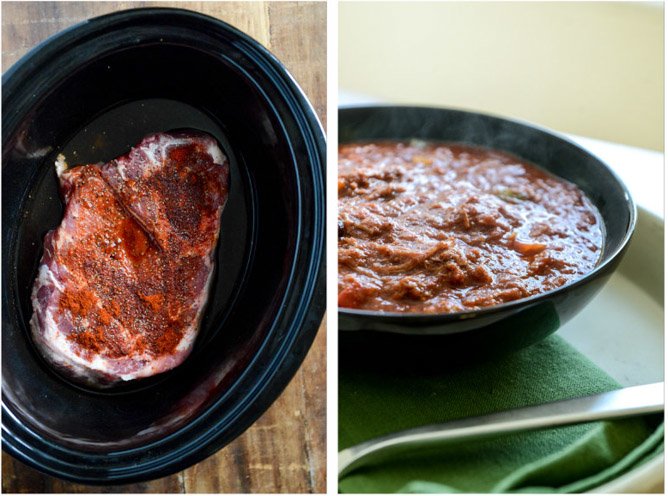 Add the garlic, shallot, peppers, tomatoes puree, crushed tomatoes, beans, tomato paste and remaining spices. Mix well to evenly distribute the ingredients. Cover the crockpot and cook on low for at least 4 hours, but up to another 8. If you're home, taste the chili halfway through and add more seasoning, salt and pepper if desired. This is normal – everyone likes their chili a little differently! Before serving, taste again.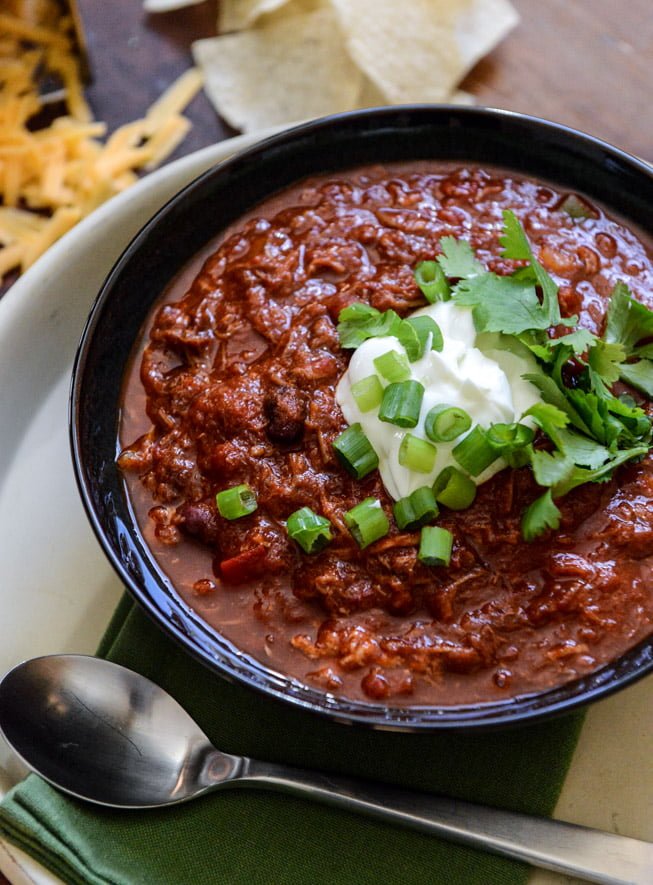 Serve with sour cream or greek yogurt, cheese, green onions, cilantro and tortilla chips. This freezes beautifully!
Thank you very much to howsweeteats.com for this awesome recipe.