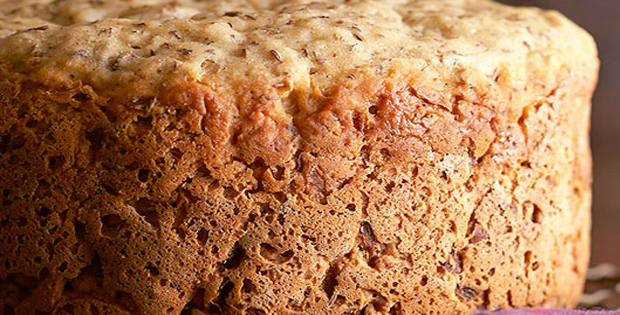 A slow cooker bread filled with healthy ingredients.
Bread is very essential especially during the holidays fro my family. My hubby and all my other relatives love having bread, cookies or anything to pair up with coffee, tea, hot choco or any warm drink they can get a hold of for the holidays. Well, this is even a very common thing on a daily basis.
And since I love my slow cooker so much and I really want to be able to cook anything in it then what better way than you have this Caraway-Sauerkraut Beer Bread done in it. Ok, you might think that the word beer there is a joke, but it isn't. This is actually a very healthy recipe full of fiber. The beer there isn't bad at all. And it is very easy to make as all other slow cooker recipes I have shared.
You can have this for the holidays as well as it is perfect for the afternoon snack or even after your meals. A small slice will make you want to prepare this every occasion. So what are you waiting for? Try cooking it up and tell us what you think.
Check out the recipe below.
---
Slow Cooker Caraway-Sauerkraut Beer Bread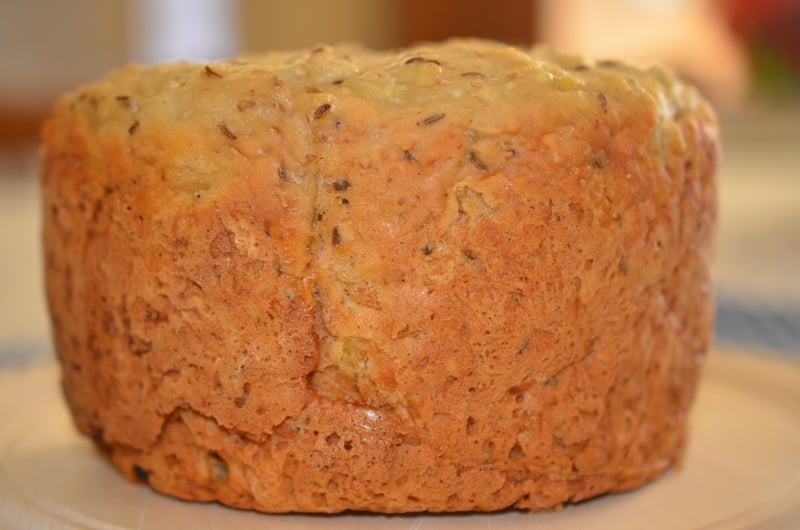 Ingredients:
Nonstick cooking spray
3cups bread flour
2tablespoons ground flax seeds
1tablespoon baking powder
1tablespoon caraway seeds
1teaspoon sugar
1/2teaspoon salt
1/2teaspoon baking soda
112 ounce can wheat beer
1/2cup sauerkraut, drained and chopped
2tablespoons Dijon-style mustard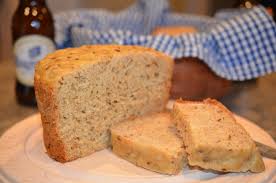 Instructions:
Coat a 3-quart slow cooker with cooking spray; set aside. In a large bowl stir together flour, flax seeds, baking powder, caraway seeds, sugar, salt, and baking soda. Make a well in the center of flour mixture; set aside.
In a medium bowl combine beer, sauerkraut, and mustard. Add beer mixture all at once to flour mixture; stir just until combined (batter will be sticky). Spoon batter into the prepared cooker, pressing batter to edges and smoothing top.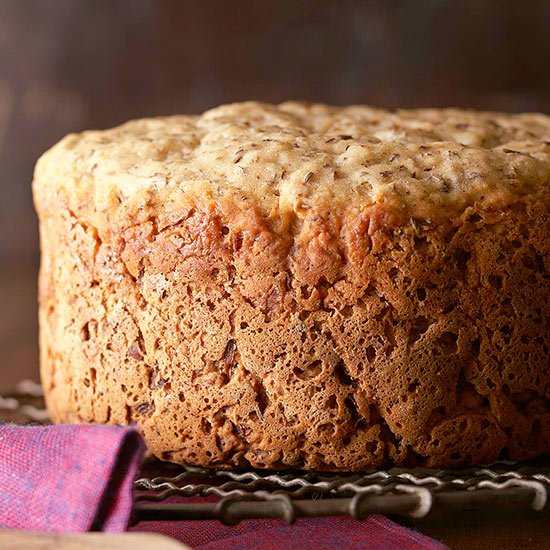 Cover and cook on high-heat setting for 3 to 3-1/2 hours or until a wooden toothpick inserted near the center comes out clean. Turn off cooker. Carefully remove lid so condensation from lid does not drip onto bread. Cover opening of slow cooker completely with paper towels; place lid on top. Cool for 10 to 15 minutes. Run a knife around edges of cooker; remove bread from cooker. Cool completely on a wire rack.
Thank you very much to bhg.com for this delicious recipe.
Credits to cookingwithauntjuju.com for the great images.