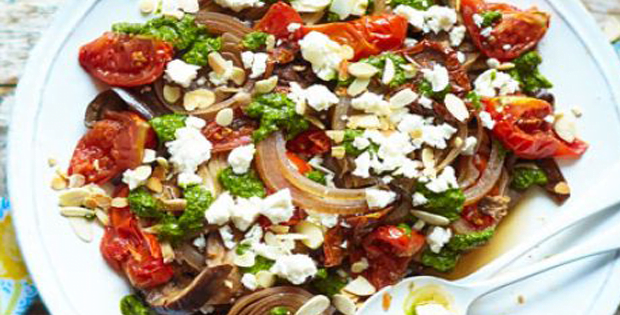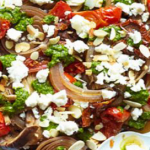 Yield: 6
Prep Time: 15 minutes
Cook Time: 8h 00 min
Print
Health Is Truly Wealth With This Slow Cooker Aubergines
A dish that will make you enjoy a great home cooked meal and stay healthy at the same time.
This is one of those healthy and very easy slow cooker vegetable based dishes that the slow cooking world can offer. And if you are on a strict all veggies diet, then this recipe is your go-to recipe.
And if you are always on the go, this will also be a great recipe to consider. It is extra healthy that is packed with the most amazing flavors the summer can offer. This is totally ideal for any vegans and non-vegans.
Check out the recipe below.
Slow Cooker Aubergines
Instructions
Pour half of the olive oil into the slow cooker and put the onions and crushed garlic on top. Slice the aubergines into 1cm thick slices lengthways and brush with the remaining olive oil. Put them into the slow cooker on top of the onions and nestle the tomatoes, fennel slices and sundried tomatoes in and around the aubergines. Sprinkle the coriander seeds over the top then season everything well with salt and pepper.
Cook on low for 6-8 hours or until the aubergines are soft. Once cooked put all the dressing ingredients into the bowl of a mini food processor and blitz until smooth.
Transfer the cooked vegetables to a serving platter using a slotted spoon and drizzle over the herby dressing. Top with crumbled feta cheese, flaked almonds and serve with some crusty bread on the side.
Enjoy this kick ass healthy dish without worrying about the time preparing it and even the calories. And like every other slow cooker dish I love, all you have to do is throw everything in and leave it to cook and give your home an amazing aroma that your tummy will go crazy for.
Happy slow cooking and enjoy!
A huge thank you goes out to bbcgoodfood.com for this amazing recipe.