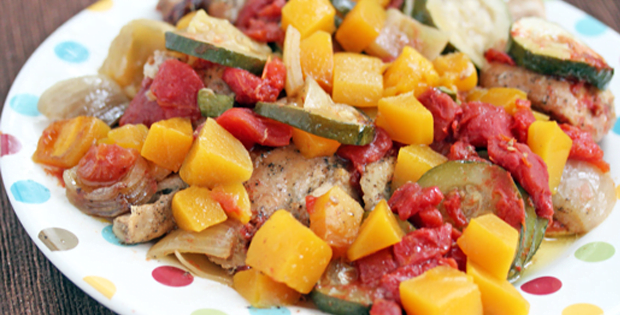 It isn't too early for summer if you want to have mangoes in your dish.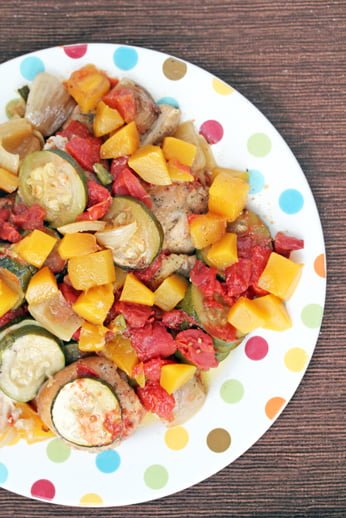 I know this may be a bit too early but I suddenly wanted to cook something not really that ordinary. And having mangoes in a dish is simply not ordinary especially during this season.
And through my search, I came across this recipe that seems so appetizing. One other thing that really caught my attention is how colorful this dish is. The colors seems so indulging that I just couldn't not try it as soon as I can. But the off side it, it needs mangoes and it is quite difficult to find them during this season.
I had to drive to the nearest grocery and market for the mangoes. And it was not easy. But luckily after several supermarket and fruit markets, I was able to get some. Though a little pricey, it was worth all the driving and searching and the cooking. The flavors are just amazing. It is something that I am sure you will definitely want to keep in your recipe book. So try it out now and tell me what you think.
Check out the recipe below.
---
Slow Cooker Mango Chicken
Ingredients:
6 small boneless skinless chicken thighs (about 1 1/3 lb.)
Olive oil, drizzles
Red wine vinegar, drizzles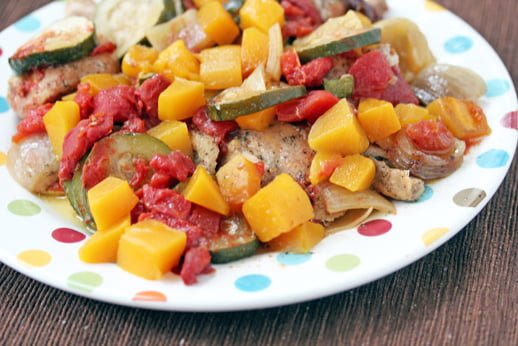 Garlic powder, sprinkles
Salt and pepper
1 small red onion, diced
1 medium zucchini, thinly sliced
1 15 oz. can diced tomatoes, drained (or 2 medium garden tomatoes)
1 mango, seeded and diced
Salt and pepper to taste
Instructions:
Place the chicken thighs into the base of the slow cooker. Drizzle the olive oil and vinegar over the top. Season with garlic powder, salt and pepper.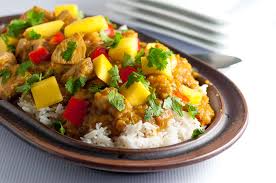 Place the diced red onion, drained diced tomatoes (or cut fresh tomatoes), zucchini slices and mango pieces over top and around the chicken thighs.
Set slow cooker on low and cook for 8 to 10 hours. Dump and run!
Serve Slow Cooker Mango Chicken with toast, as is, or with other simple side dish.
A big thank you to 5dollardinners.com for this delicious dish!
Credits to flavourandsavour.com for the amazing image.