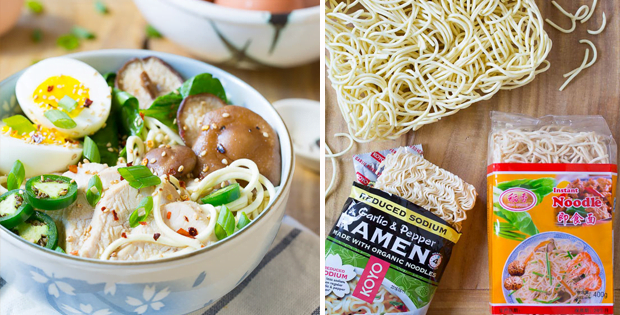 Steamy Japanese noodle soup straight from the slow cooker.
This is as authentic as it could get. If you are a big fan of the Japanese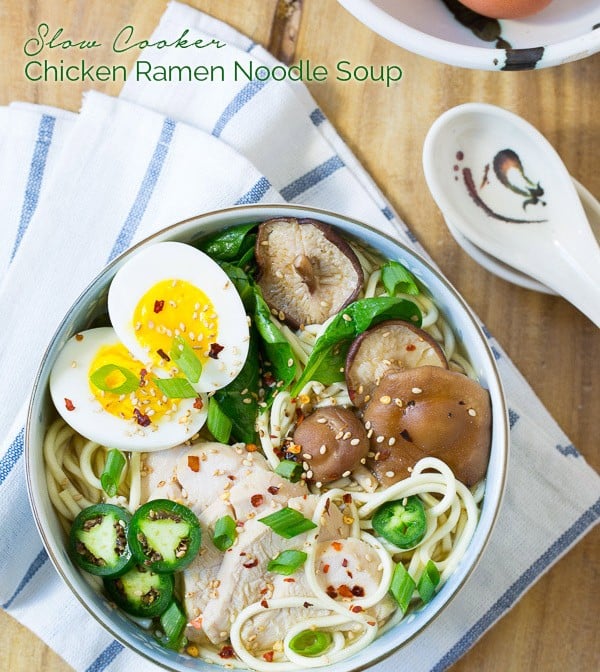 culture and if you love eating Japanese food then you will have to try this slow cooker recipe. You won't need to travel all the way to Japan just to have a taste of their authentic Ramen noodle soup.
This Japanese noodle recipe is super easy to make and captures the Japanese flavors we all love. It will truly take you to the other side of the globe. It is filled with hearty healthy ingredients that will not only satisfy your cravings but will also be a great addition to your daily diet.
It's hot and steamy and tastes absolutely spectacular. Those who you would be serving this to will even wonder if you really did cook it or if you ordered it from a Japanese restaurant. So try it out now and tell us what you think.
Check out the recipe below.
---
Slow Cooker Chicken Ramen Noodles
Ingredients:
1 3/4 – 2 pounds boneless skinless chicken breast
2 quarts dashi broth (or chicken broth)
3 garlic cloves, minced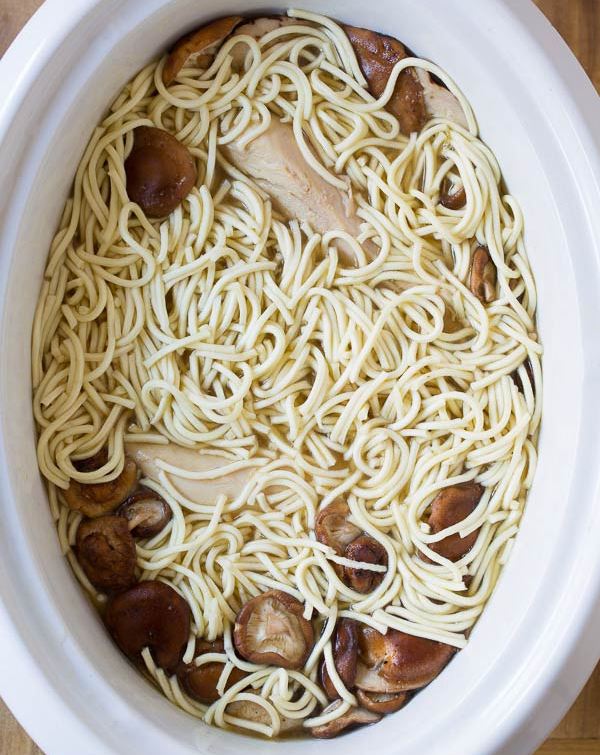 1 teaspoon fresh grated ginger
1 bunch scallions
2 tablespoons white miso
7 large eggs
8 ounces shitake mushrooms, stems trimmed
8 ounces dried (dehydrated) ramen noodles
5 ounces fresh baby spinach
Other possible garnishes: toasted sesame seeds, crushed red pepper, sliced jalapeños, mung bean sprouts, bamboo shoots, sliced radishes
Instructions:
Place the chicken breasts, whole eggs in shells, ginger, and garlic in a large slow cooker. Cut the tops off the scallions and chop the green ends to use as a garnish later. Tie the white ends with butcher's twine and place in the slow cooker. Pour the dashi (or chicken broth) over the top. Cover the slow cooker and turn on low.
After 2 hours, take one egg out with a pair of tongs. Place in ice water for a couple minutes, then crack the "tester egg" to check the doneness. You want it to be soft-boiled, with firm whites, but soft silky yolk. If the egg is soft-boiled, remove all eggs and place them in a bowl of ice water. If it's close, continue cooking the remaining eggs for another 10-20 minutes, then remove and chill. *All slow cookers are a little different so the tester egg insures a better chance of perfectly soft-boiled eggs in the crockpot. You could always cook them on the stove top, if you prefer.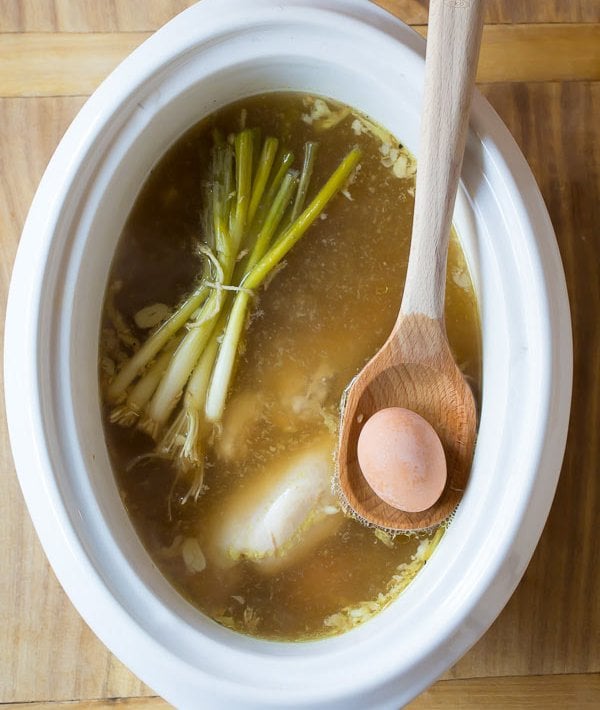 Once the eggs are soft-boiled and resting in an ice bath, check that the chicken is cooked through (2 – 2 1/2 hours). Remove the scallions and skim the top of the broth to remove ginger and residue.
Take the chicken out of the broth. Stir in the miso paste. Then add the mushrooms and dried ramen noodles and place the chicken breasts on top to press the noodles down under the broth. Cover and slow cook another 10-15 minutes until the noodles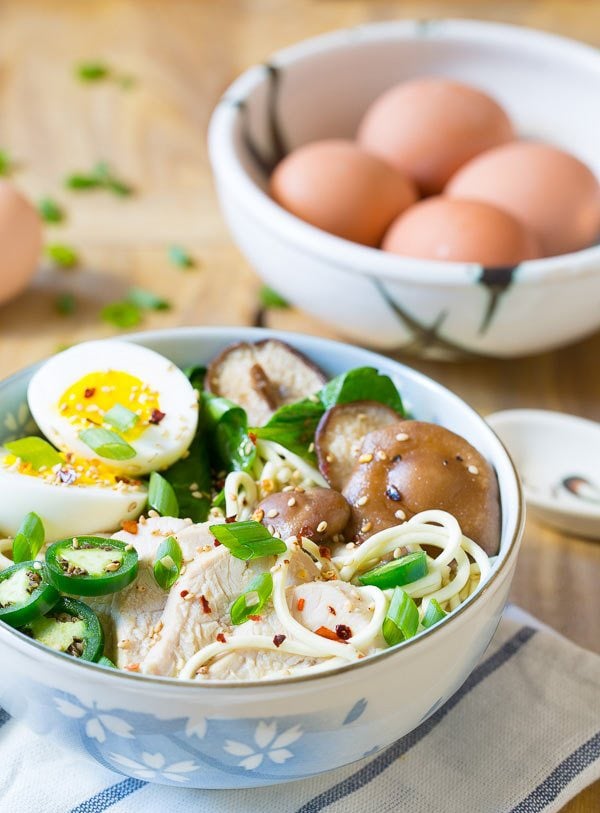 and mushrooms are soft.
To Serve: 
Peel the eggs and cut in half. Remove the chicken and slice. Then ladle the Ramen noodles and broth into 6 bowls. Place several slices of chicken, some cooked mushrooms, a handful of fresh spinach, and a soft-boiled egg on top of each bowl. Garnish with jalapeños, chopped scallions, toasted sesame seeds, and crushed red pepper. Or add any garnish you like!
A very big thank you to aspicyperspective.com this amazing Japanese dish.