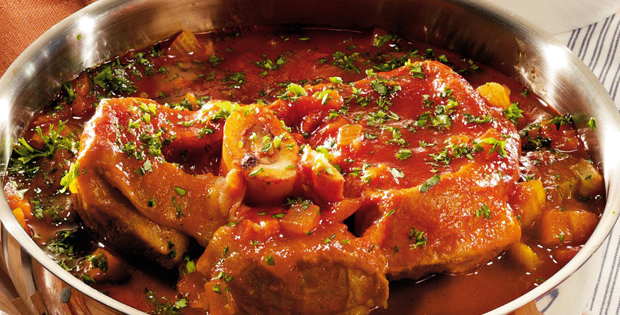 Enjoy a restaurant worthy meal with Italian braised veal shanks.
Who doesn't love a good Italian dish? But yes, having an Italian dish can be a bit of work, especially for a home cook. Well, that's where a slow cooker can truly help you.
This special Italian recipe using veal shanks is too die for when cooked in a slow cooker. Simmering it on low, slow heat in your handy dandy crock pot makes the shanks perfectly tender and juicy. Of course, veal shanks are perfect for this but if it is too expensive, you can always opt for lamb, beef, or pork shanks, whatever your palette and pocket agrees with. The flavors coming from the spices are there to support the whole dish anyway plus the gremolata topping. You should never forget the gremolata! It won't be the dish it is without that awesome topping.
Check out the recipe below.
---
Slow Cooker Osso Buco with Gremolata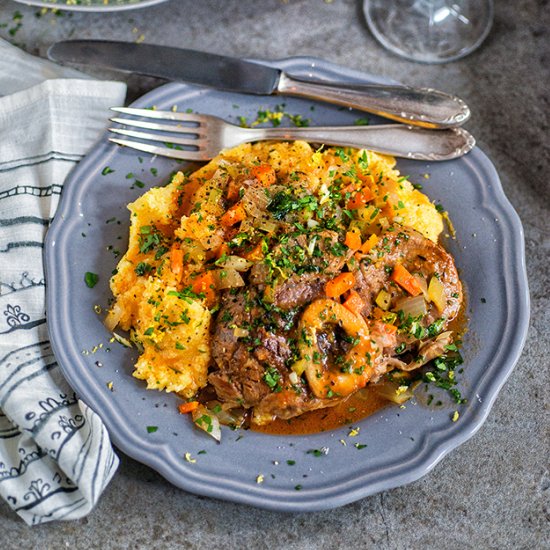 Ingredients:
4 (8- to 9-ounce) veal shanks
1/2 teaspoon salt, divided
1 teaspoon freshly ground black pepper
1/4 cup all-purpose flour
2 tablespoons olive oil, divided
2 cups baby carrots
1 cup chopped onion
1 cup chopped celery
3 garlic cloves, minced
1/3 cup Marsala wine
1 (14-ounce) can fat-free, less-sodium beef broth
1/4 cup finely chopped fresh flat-leaf parsley
1 teaspoon grated fresh lemon rind
2 garlic cloves, minced
Go to the next page for more details…