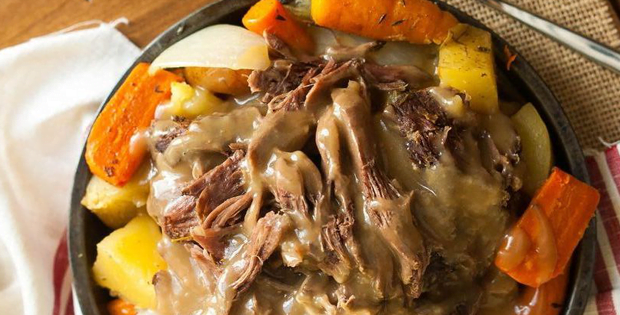 Indulge all you want with a very healthy pot roast cooked with your crock pot.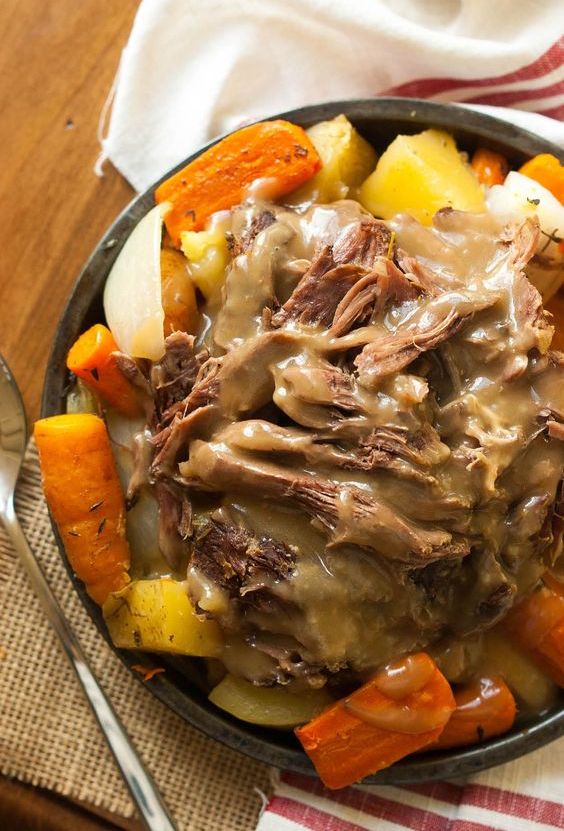 Before you start wondering why another pot roast recipe, let me start off by saying this one is going to be a favorite in your family if you are not letting go of meat but would want to stay as healthy as possible.
Like any other recipes, you can customize the ingredients with ingredients that you have available or with what you think best fits your taste buds. I made a few adjustments here and there whenever I cook it but I also cook the original recipe as stated below. Well either ways, it always turns out very delicious.
I love having the veggies in big chunks but my hubby go for smaller cuts as it is easier to chew for him. So what I do is I have a mix of both smaller cuts and bigger cut and I make sure there are a whole lot of them to make my kids eat as much health stuff as possible. But my favorite part would have to be the gravy sauce over the pot roast. This is what makes it slightly special than the other post roast. Try it out and tell me how yours turns out.
Check out the recipe below.
---
Easy Clean Eating Slow Cooker Pot Roast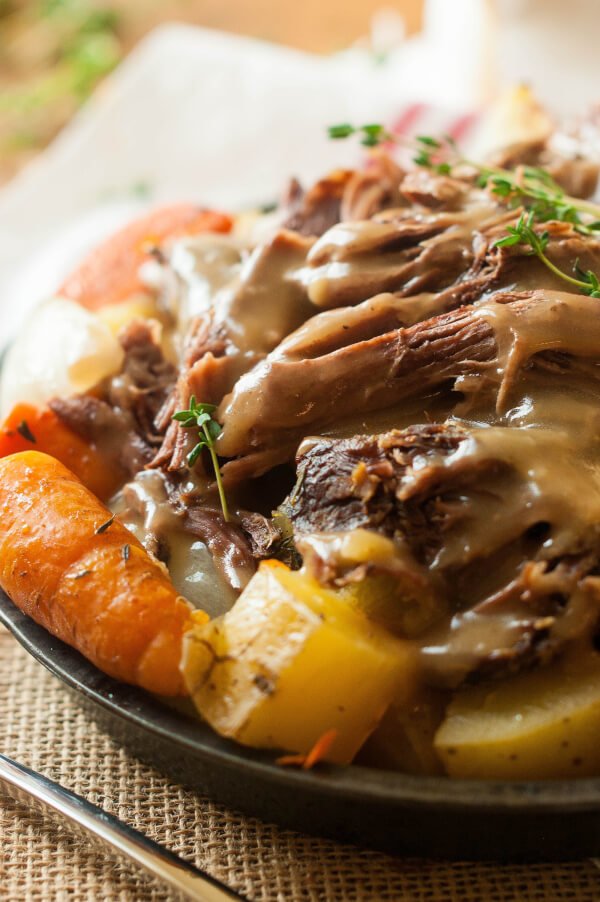 Ingredients:
2 to 3 lbs Chuck Roast
5 Potatoes, cut into chunks
1 Onion, cut into chunks
4 Carrots, cut into chunks
2 Cups Beef Stock or broth
2 Cups Water
1/2 tsp Garlic Powder
1/2 tsp Onion Powder
1/2 tsp Italian Seasoning
1/4 tsp Real Salt to taste
1/4 tsp Pepper to taste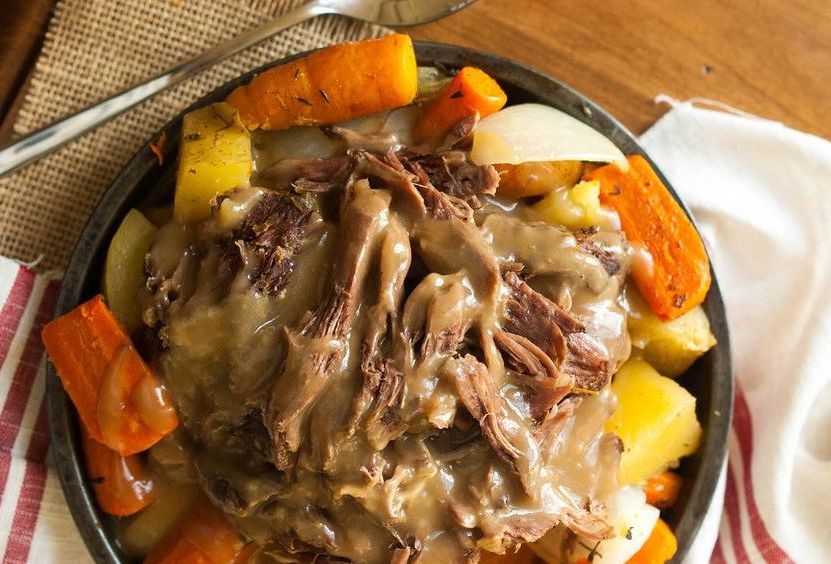 Instructions:
First cut all of the potatoes and onions into large chunks. Using large chunks (about 2 inches square) makes sure they don't turn to mush in the crock pot.
First add the Roast to the crock pot, then the potatoes and onions and carrots (if used).
Then add the seasonings over top.
Next add the beef stock. The roast should be covered in liquid so add water until it is covered.
Depending on your crock pot and how fast it cooks will depend on the time. Mine is pretty hot so it took about 5 hours on high.
You will know it is done when you put a fork in it and it just falls apart.
Once it is done remove the roast, potatoes, onions, and carrots from the crock pot and enjoy.
You can use the juice over your roast or you can make a gravy by putting it on the stove and bringing to a boil while whisking in a flour of your choice to the desired texture.
A very big thank you to cleaneatingrecipes.com for this very healthy slow cooked recipe.