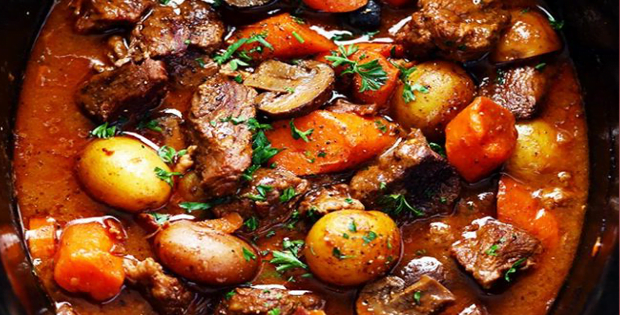 The ultimate beef stew that melts in your mouth.
Are you looking for the best beef stew recipe? Look no further as this Beef Bourguignon may be the answer to your search for the best.
Bourguignon (pronounced as bow-guin-yawn or in phonetic bʊərɡᵻnˈjɔːn) is a traditional beef dish in France, hence, the name and pronunciation. In English, it is basically known as Burgundy Beef. That is if you are having a hard time saying it out loud.
We all know how crazily amazing the French are with their cuisine and the number of course they have in one meal. But there is a reason they are know to be great chefs and this recipe is a proof of that. The meat is incredibly tender mixed with veggies simmered in an amazing rich sauce. And this is perfect for cold nights. The flavors just get even better when cooked in a slow cooker. So wait no more and try it out.
Check out the recipe below.
---
Slow Cooker Beef Bourguignon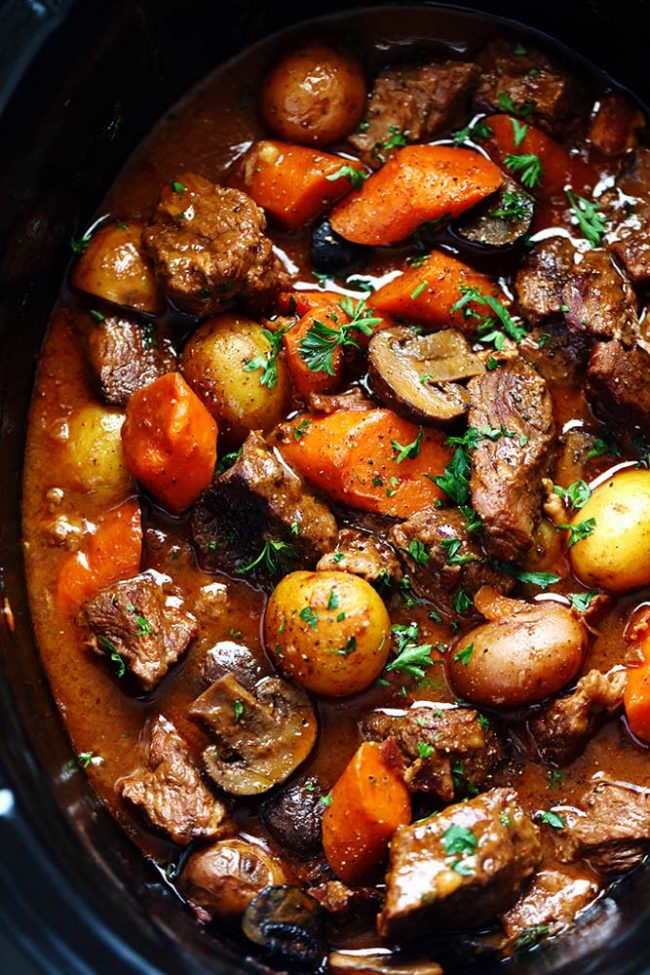 Ingredients:
5 slices bacon, finely chopped
3 lbs. boneless beef chuck, cut to 1 inch cubes
1 cup red cooking wine
2 cups chicken broth
½ cup tomato sauce
¼ cup soy sauce
¼ cup flour
3 garlic cloves, finely chopped
2 Tablespoons thyme, finely chopped
5 Medium Carrots, sliced
1 pound baby potatoes (I used tri color)
8 ounce fresh mushrooms, sliced
fresh chopped parsley for garnish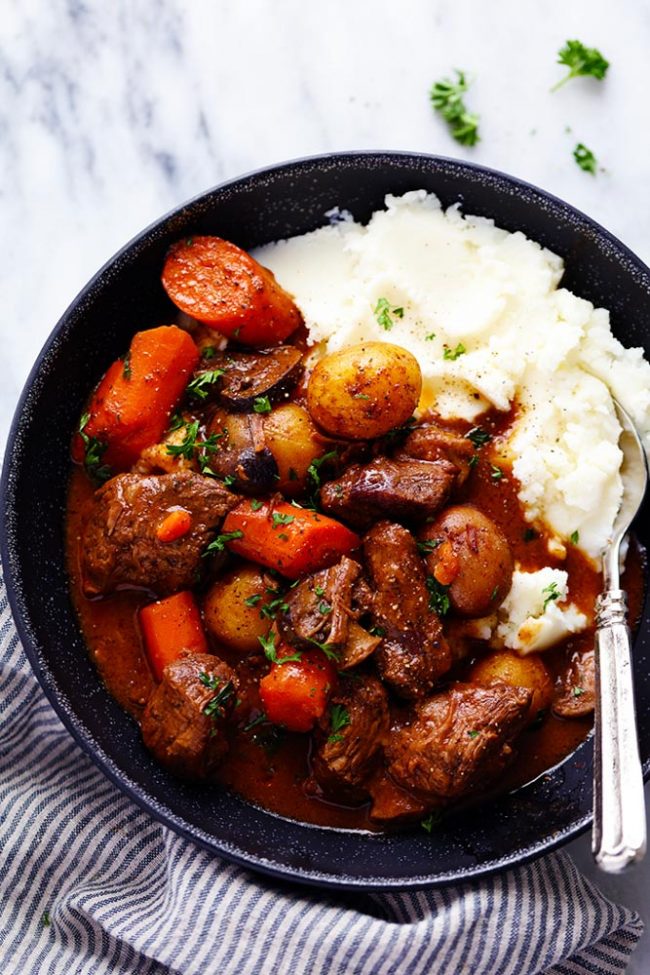 Instructions:
In a large skillet cook bacon over medium high heat until crisp. Put bacon in slow cooker. Salt and pepper the beef and add to the skillet and sear on each side for 2-3 minutes. Transfer beef to the slow cooker.
Add the red wine to the skillet scraping down the brown bits on the side. Allow it to simmer and reduce and slowly add chicken broth, and tomato sauce. Slowly whisk in the flour. Add the sauce to the slow cooker.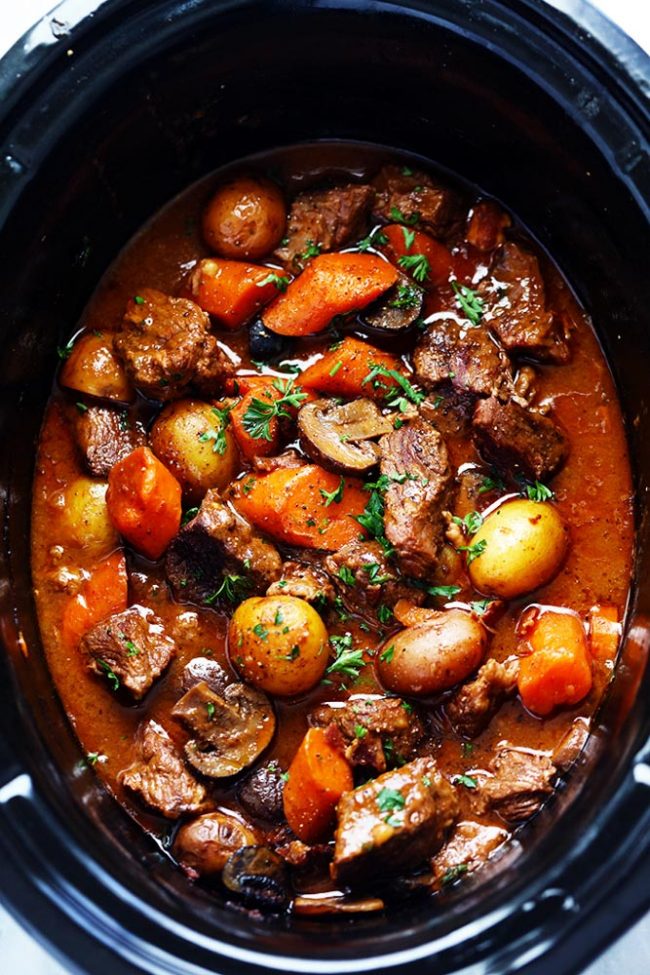 Add garlic, thyme, carrots, potatoes, and mushrooms to the slow cooker. Give it a good stir and cook on low until beef is tender for 8-10 hours and high for 6-8. Garnish with fresh parley and serve with mashed potatoes if desired.
A very big thank you to therecipecritic.com for this amazing recipe.