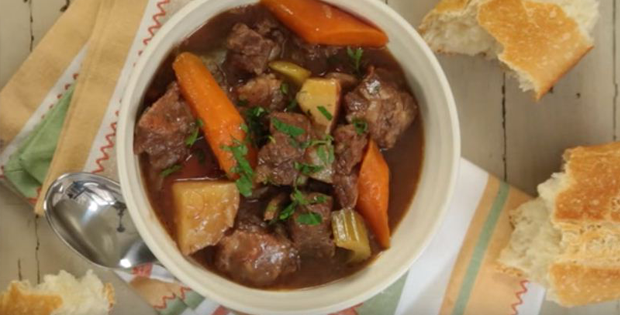 Put some love into your beef with this incredible recipe.
Cooking beef is usually one of my cooking weaknesses. I end up have to overcook them until they are too dry or too chewy. I just get all disappointed when I have a great recipe in mind with beef as the ingredient but could not make it as tender as possible for my family to enjoy.
This is basically one of the many reasons I bought a pressure cooker and a crock pot. Not only will any meat such as beef be super tender but you can basically leave it to cook, especially in a slow cooker. You can even make it way ahead of time too. It saves you all the terrible rush you feel when you are preparing a meal for your family or even for an event.
This recipe is one of my favorite beef recipe and now I don't feel worried about the beef not being tender enough to eat. Thanks to my kitchen help, a.k.a. slow cooker, I don't have to feel disappointed with the result of my beef dishes anymore.
Check out the recipe below.
---
Make-Ahead Slow Cooker Beef Stew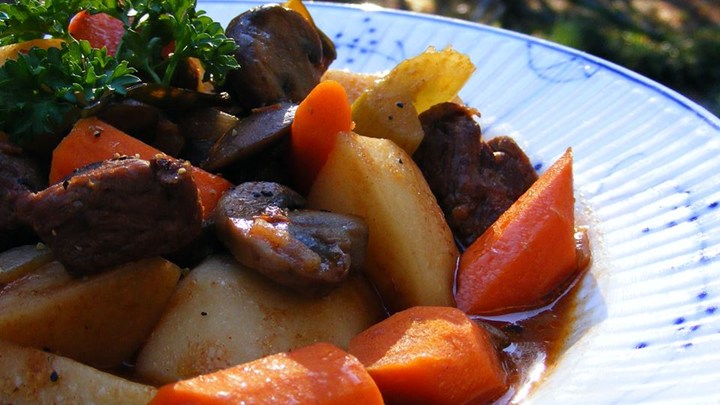 Ingredients:
1/3 cup all-purpose flour
1 teaspoon Spanish smoked paprika
1/2 teaspoon seasoned salt
1/2 teaspoon ground black pepper
2 pounds beef chuck, cut into 1-inch cubes
1 tablespoon olive oil
1 onion, chopped
1 (8 ounce) package mushrooms, chopped
3 potatoes, diced
5 carrots, sliced
2 stalks celery, chopped
2 cloves garlic, minced
1/4 cup Marsala wine
1 tablespoon Worcestershire sauce
3 (10.5 ounce) cans organic beef broth
1 (14.5 ounce) can crushed tomatoes
1 (1 ounce) package dry onion soup mix
1 teaspoon Spanish smoked paprika, or to taste
salt and ground black pepper to taste
2 tablespoons cornstarch (optional)
2 tablespoons water (optional)
Instructions:
Combine the flour, 1 teaspoon smoked paprika, seasoned salt, and 1/2 teaspoon black pepper in a large, resealable plastic bag. Add the beef, and seal the bag. Shake the bag thoroughly to coat the beef with seasoned flour.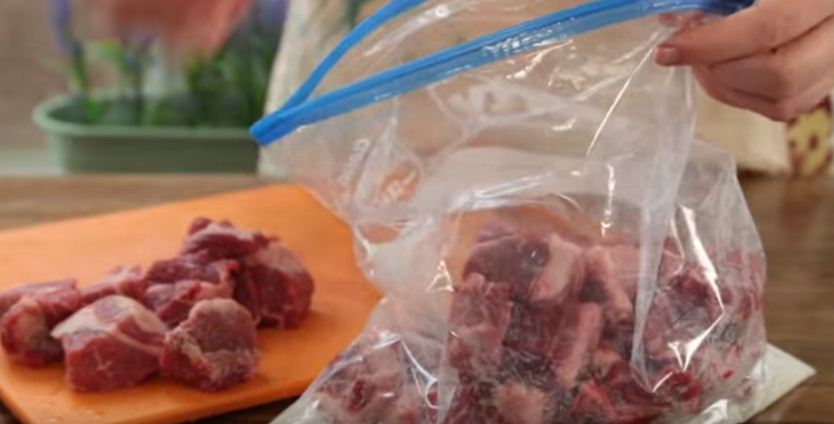 Heat the olive oil in a large skillet over medium-high heat. Shake the excess seasoning off the beef, then stir the beef into the hot skillet with the onion and mushrooms. Cook and stir until the beef is evenly browned and no longer pink. Drain and discard any excess grease.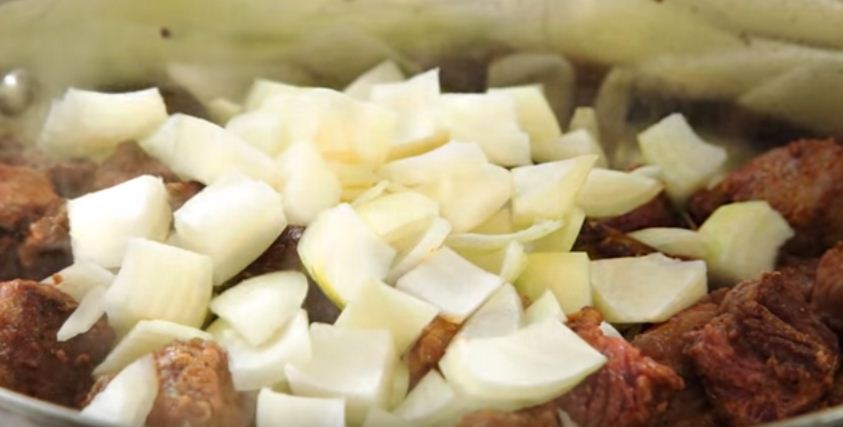 Place the beef mixture into a slow cooker. Place the potatoes, carrots, celery, garlic, Marsala wine, and Worcestershire sauce into the cooker with the beef mixture. Pour the beef broth and tomatoes into the cooker, and stir in the onion soup mix and 1 more teaspoon of smoked paprika. Cook on High for 4 to 6 hours, or on Low for 10 to 12 hours. Season to taste with salt and black pepper.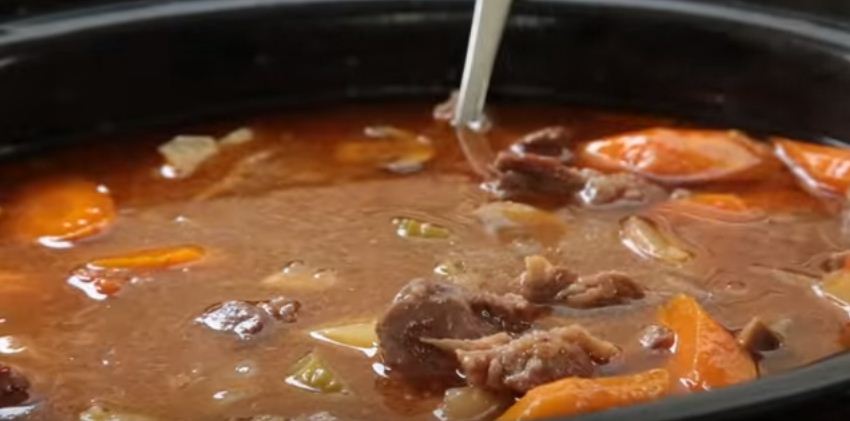 For a thicker stew, combine cornstarch and water in a small bowl. Gradually stir the mixture into the stew until thickened.