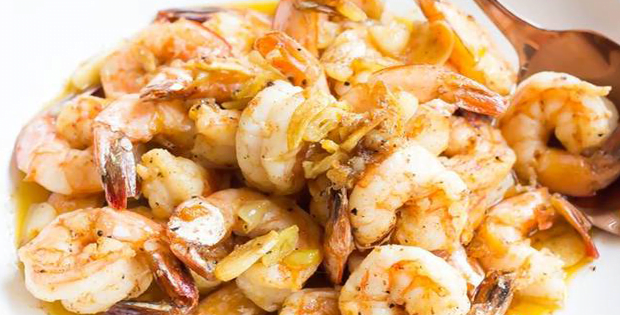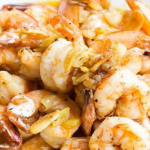 Yield: 4
Prep Time: 5 minutes
Cook Time: 50 minutes
Print
Enjoy A Delightful Seafood Experience With This Slow Cooker Garlicky Shrimp
Perfectly cooked and seasoned shrimp even those who are allergic to it will not say no to.
My hubby is allergic to seafood. For those who are avid readers of my posts, you know that by now. Nowadays, we have different medical aids to make sure my hubby also enjoys eating seafood. But he isn't really fond of taking medication for his allergies. And with recipes like this, it sometimes is sort of a torture for him.
He actually cannot say no to this simple but amazingly yummy shrimp dish! The aroma is the culprit. When you have this cooking your kitchen will have this delicious garlic scent that your tummy will go crazy about.
Check out the recipe below.
Slow Cooker Garlicky Shrimp
Instructions
Combine the oil, garlic, paprika, salt, black pepper and crushed red pepper flakes in the slow cooker, stirring until blended. Cover and cook on HIGH for 30 minutes.
Stir in the shrimp to coat evenly; cover and cook on HIGH for about 10 minutes, then stir to ensure the shrimp are cooking evenly. Cover and cook for 10 minutes or until all of the shrimp are just opaque.
Transfer the shrimp and some of the sauce to a wide, shallow serving dish. Sprinkle with the parsley. Serve warm.
Not only does it taste wonderful but the shrimp itself is cooked to perfection. The slow cooking will not make your shrimp overcooked which really helps a lot. You can serve it over rice or on pasta or even eat it with slices of crusty bread.
A very big thank you to washingtonpost.com for this scrumptious recipe!
Credits to thespruce.com and bnd.com for the great images.