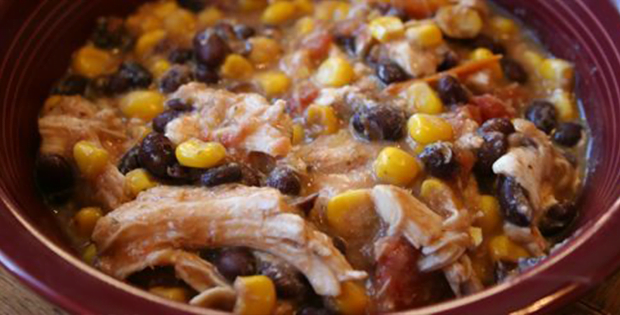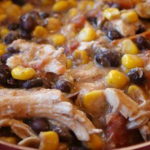 Yield: 6
Prep Time: 15 minutes
Cook Time: 4h 00 min
Print
The Easiest and Most Delicious Slow Cooker Southwest Chicken
Cooked to tenderness the Southwestern way and  perfectly matched to corn, beans and salsa.
I just love trying out Southwestern dishes. they have this homey feel to it that you just can't say no to. One such example is this slow cooked chicken that so tender, the chicken meat falls straight out of the bones.
The hours in the slow cooker helps a lot with making this dish super tender and flavorful. You will definitely be want more and more of it. Combine it with cheese, beans, corn adn a killer salsa plus some garnishes, you will have yourself a complete meal.
Check out the recipe below.
Slow Cooker Southwest Chicken
Instructions
In a 3-qt. slow cooker, layer three-fourths each of the corn and beans and half of the salsa.
Arrange chicken over salsa; top with remaining corn, beans and salsa.
Cover and cook on low for 4-5 hours or until chicken is tender.
Shred chicken with two forks and return to the slow cooker; heat through. Top with the peppers, sour cream, cheese and onions if desired.
Try this recipe out and find out how amazing it truly is. And I'm sure after trying this, you will be totally interested in trying out more Southwestern dishes with your slow cooker.
Don't forget to leave your comments and rate this recipe. Happy slow cooking!
A very big thank you to tasteofhome.com for this amazing recipe.