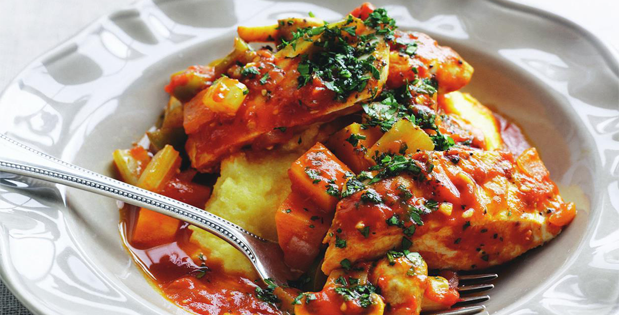 A soothing dish that will welcome you home with a great aroma.
Don't you just love how food smells when you are in the kitchen cooking? Now how about, when you get home and you are extremely tired and hungry? Wouldn't it be amazing to enter your home with an aroma all over your home that can make your lips and tummy smile?
Imagine bell peppers, onions, crushed tomatoes and chicken simmered all day long in your crock pot. Getting hungry? I'm sure you are. Now, imagine serving this dish on top of your favorite pasta, polenta or rice.
This amazing recipe named Cacciatore, which actually means "hunter' in Italian, is definitely something you should try.
Check out the recipe below.
---
CROCK POT CHICKEN CACCIATORE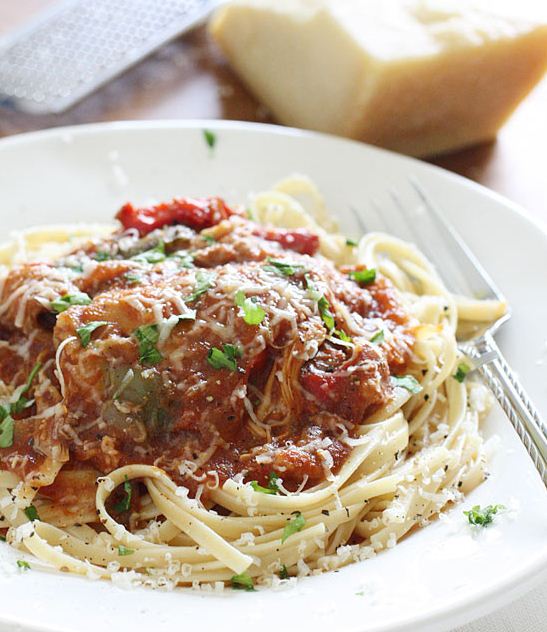 Ingredients:
8 chicken thighs, with the bone, skin removed
28 oz can crushed tomatoes (Tuttorosso my favorite!)
1/2 red bell pepper, sliced into strips
1/2 green bell pepper, sliced into strips
1/2 large onion, sliced
1 tsp dried oregano
1 bay leaf
salt and fresh pepper to taste
1/4 cup fresh herbs such as basil or parsley for topping
Go to Page 2 below for the rest of the recipe…