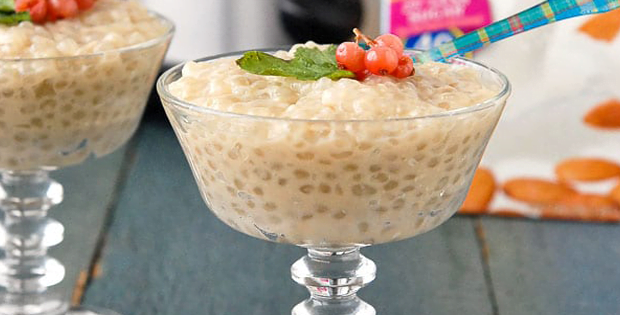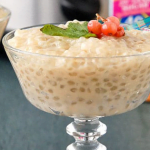 Yield: 3 1/2 cups
Prep Time: 5 minutes
Cook Time: 3h 03 min
Print
Dairy Free Slow Cooker Light Almond Milk Tapioca Pudding
A delightful and effortless slow cooker pudding like no other.
Crazy for pudding, are you? I love pudding! And being able to get pudding recipes like this online makes me all excited. Having pudding around is a life saver for me especially when I have unexpected guests at home.
This is one of those great snack options or even dessert options you can prepare for any type of occasion or day. The best part is that it is dairy free, so you won't have to worry about serving it to those who are not allowed to have any dairy.
Check out the recipe below.
Dairy Free Slow Cooker Light Almond Milk Tapioca Pudding
Instructions
Lightly spray the insert of the slow cooker. Add the sugar, almond milk and tapioca pearls, whisk together.
Cook on Low for 3 hours or until tapioca pearls are transparent. Stir once and hour to keep tapioca mixed in with the liquid.
Place the lightly beaten eggs and the vanilla extract into a medium mixing bowl. Remove 1 cup of the tapioca mixture from the slow cooker and add ½ cup to the eggs; whisk briskly to mix together.
Add the remaining ½ cup and whisk again.
Add the mixture back into the slow cooker to cook 30 additional minutes.
Note:
If eggs are added directly to the slow cooker mixture they will scramble.
Remove tapioca and chill to fully set.
The almond milk is divine for this dish. It gives your pudding a a more delectable flavor than the regular milk we always use. Hope you enjoy it!
Happy slow cooking!
A very big thank you to boulderlocavore.com for this awesome recipe.