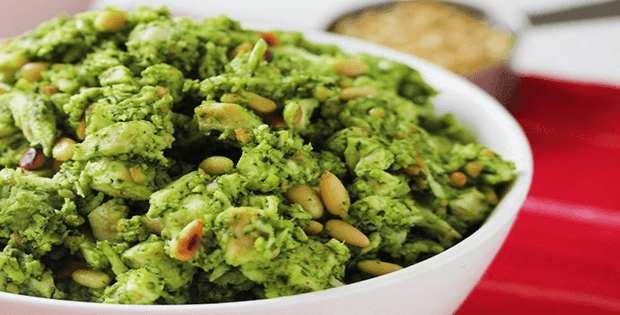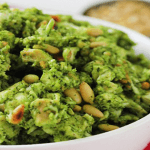 Yield: 4-6
Prep Time: 15 minutes
Cook Time: 3h 00 min
Print
Crock Pot Pesto Chicken Salad
A savory, life-saving slow cooker dish that you won't get enough of.
Salad is always a life-saver for me, especially when I am in a rush with errands at home and for my family. I would admit that there are days I get to skip a meal because I am super busy. And by the time I remember that I haven't had anything to eat, it is way pass meal time and I have no leftovers to eat.
So here is one recipe that truly is a life saver. It is delicious, healthy and super easy and quick to make. You can even store this in the fridge for emergency meal and if you also get to skip a meal.
Check out the recipe below.
Ingredients
Instructions
Using your crock-pot, place chicken in the insert.
Pour enough chicken broth over the chicken to cover, about 1 cup.
Add garlic, diced onion, garlic powder, sea salt, and ground pepper.
Cover and cook on high for 3 hours.
Remove the chicken and shred with two forks. Makes about 3 cups shredded cooked chicken.While chicken is cooking, make pesto and set aside in fridge
Once chicken is removed and shredded or cubed, in a bowl combine chicken and pesto
In a small pan, place 1/4 cup toasted pine nuts and toast for 3-4 minutes, mixing often
Add in pine nuts and any other additions. Store in fridge.
I love making this dish is that I get to make this in bulk and keep some just in case I get hungry in the middle of work or if hubby needs to take snack with him to work. I bet you will love this as much as I do.
Happy slow cooking!
A huge thank you to lexiscleankitchen.com for this amazing recipe.