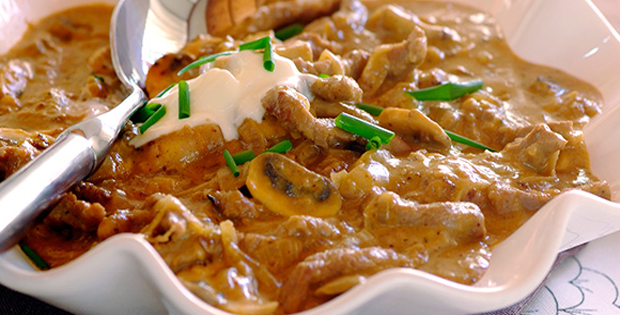 A classic Russian recipe that will melt in your mouth.
Have you ever wanted to go Russian with your meals but find it difficult to prepare one? I'm sure you are pretty worried on how it would turn out especially if you want it be very similar to the ones you order in a high end restaurant.
Fine dining with different cuisines in my very own adobe has been such a breeze with my kitchen gadgets, appliances and cookers. And the classic Russian dish, Beef Stroganoff, has been one of the many favorite dishes I prepare at home. I need not worry anymore if the beef will be tender enough or if the flavors will be as great as those I tasted in restaurants. This recipe with the help of the slow cooker can truly make your Russian dining experience all the buzz with your family and friends.
The best part about this recipe is that the ingredients are those I always have I hand in my kitchen pantry. You can also use any beef part since the slow cooker will help you make them as tender as possible. So try it and tell us what you think.
Check out the recipe below.
---
Crock Pot Beef Stroganoff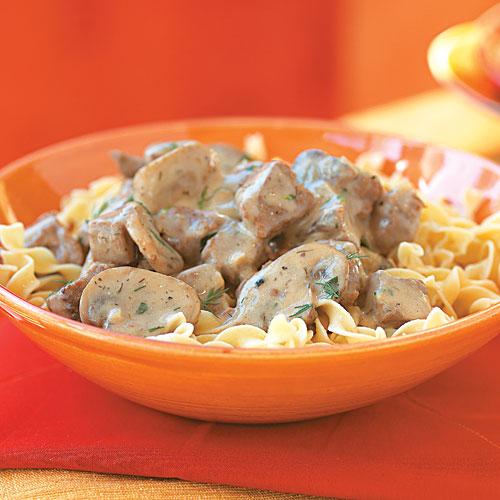 Ingredients:
2 tablespoons olive oil
1 pound top sirloin steak, sliced into 2-inch strips
Salt and pepper
8 ounces mushrooms, sliced
1 small onion, sliced
1 clove garlic, minced
2 tablespoons all-purpose flour
1 teaspoon sweet paprika
1/2 cup tomato juice
1 tablespoon Worcestershire sauce
8 ounces egg noodles
1 cup sour cream
Click on the NEXT button for the rest of the recipe.