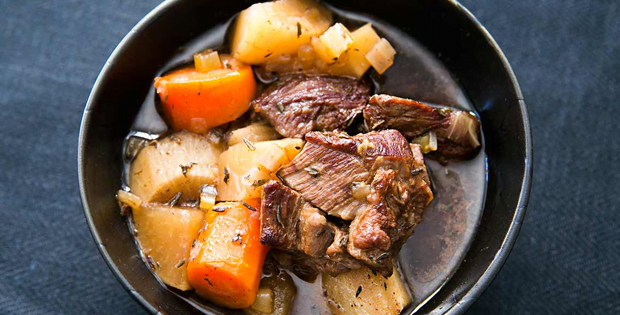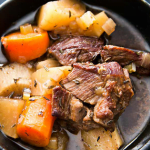 Yield: 12
Prep Time: 45 minutes
Cook Time: 6h 00 min
Print
Comforting And Delicious Slow Cooker Stout Beef Stew
One of the best comfort food recipes that you can have for a great dinner dish.
Having a slow cooked comfort food recipe is my greatest weakness. And I just love collecting as many as I cooked especially for rainy days.
A great slow cooked dish is something I am very excited to have at the end of a long busy day. It is always comforting to know that when one gets home, food is warm and cooked to perfection. That doesn't only goes for me but for my entire family.
This recipe is a classic that your slow cooker will never fail to cook for you. It is so easy to make, you just leave it to cook and super delicious.
Check out the recipe below.
Slow Cooker Stout Beef Stew
Instructions
In a 6-quart slow cooker, combine the potatoes, carrots, onions, garlic, parsley, stout, olive oil, brown sugar and tomato paste.
In a separate bowl, mix the flour with the salt and pepper.
Dredge the beef pieces in the dry mixture, shaking off any excess.
In a medium skillet, melt the butter and canola oil over medium-high heat. In batches, add the beef pieces and sear until brown, about 2 minutes, transferring the beef to the slow cooker as done.
Remove the last batch of beef to the slow cooker, add 1 cup of the chicken broth to the skillet and scrape up all the brown bits that have accumulated on the bottom of the pan.
Add the pan juices to the slow cooker, along with the remaining 2 cups of chicken broth. Cover, and cook on high for 6 hours.
This recipe is perfect for dinner or even for small parties or gatherings. The beef stew is so tender that you wouldn't even think that it is beef. Thanks to the handy slow cooker.
Hope you enjoy this dish. Don't forget to rate this recipe and leave your comments too.
A very huge thank you goes to foodnetwork.com for this delicious stew recipe!