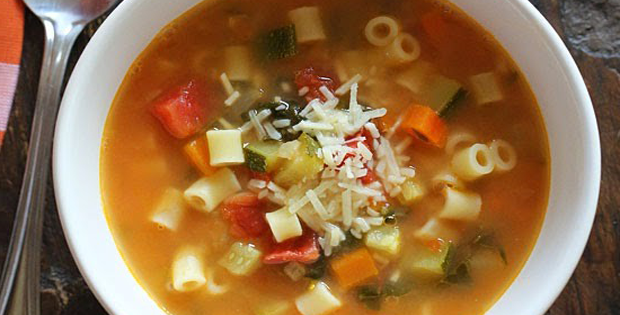 A hearty pasta soup with tomatoes, veggies and white beans.
Looking for the best  pasta soup recipe you could ever make? Then you should  try this awesome recipe out.
This classic Italian recipe is very flexible as you can switch up the ingredients according to your liking. And if you have guests or family that doesn't want to have nay carbs, it can be a plain soup with veggies by omitting the pasta. It won't be less of a soup without the pasta as all the flavors will still be there.
If you want to make the soup a bit of a pesto or thicken then you could puree the white beans. This is something the kids will appreciate especially if they don't really like eating beans. You can also add meat such as turkey sausage or meatballs.
This is a very suitable meal if you want to have something warm cooking when you get home from work.
Check out the recipe below.
---
Crock Pot Minestrone Soup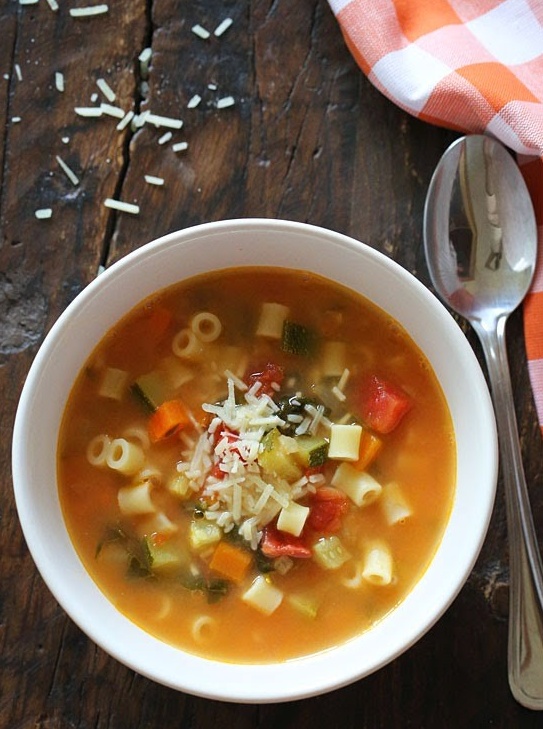 Ingredients:
1 (15 oz) can white beans, drained, rinsed (cannellini or navy)
32 oz container reduced sodium chicken broth (or vegetable broth for vegetarians)
2 tsp olive oil
1/2 cup chopped onion
1 cup diced carrots
1/2 cup diced celery
2 garlic cloves, minced
1 (28 oz) can petite diced tomatoes
Parmesan cheese rind (optional)
1 fresh rosemary sprig
2 bay leaves
2 tbsp chopped fresh basil
1/4 cup chopped fresh Italian parsley
1/2 tsp kosher salt and fresh black pepper
1 medium 8 oz zucchini, diced
2 cups chopped fresh (or frozen defrosted) spinach
2 cups cooked small pasta such as ditalini or elbows (al dente)
extra parmesan cheese for garnish (optional)
Click on the NEXT button below for the instructions.