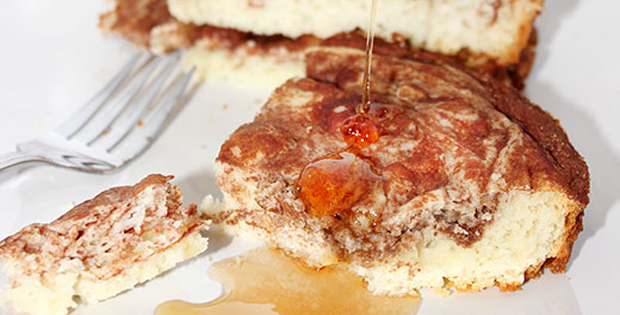 A breakfast dish that moves away from the traditional pancake.
Want to have a bit of twist to your usual pancakes for breakfast? Then you should definitely consider trying this recipe I found.
Yes, cooking pancakes in a frying pan might be the easiest thing to do. But, it's kind of getting boring to make the same thing and eat the same thing over and over again. Well, it does become more interesting when I add fruits or flavored cream. This recipe will make your breakfast pancakes much more interesting.
You can basically prepare pancake mix and a few more ingredients as soon as you get up and set it to cook in your slow cooker for an hour. And while it's cooking you can do your usual morning routine or get ready for work or school. It's easy and very convenient right? The plus side to this is that it gives a great cinnamon aroma that is a great start for your day.
Check out the recipe below.
---
CINNAMON SWIRL SLOW COOKER PANCAKE BAKE
Ingredients:
1 Cup of Bisquick
1/2 Cup of Milk (Skim works)
1 Egg
1/3 cup of granulated sugar
1 Tablespoon of Cinnamon
Non-stick spray
Click on the NEXT button for the instructions.