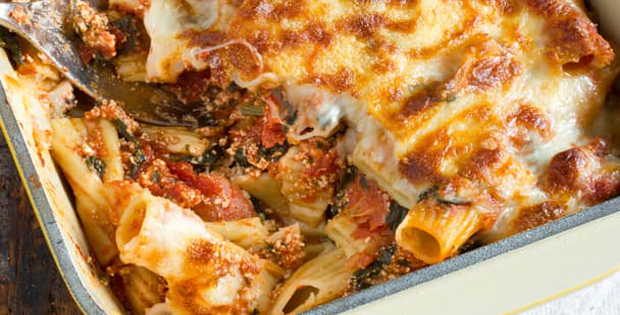 Simply throw everything in and leave to cook for a cheesy dish.
Here's another recipe where you won't really need a an oven to bake something delish ready for a meal. For those whoa re still not into the whole slow cooker crazy, you should definitely try this recipe.
The cheesier the recipe is, the better it is for my hubby and kids. They can never get enough of anything cheesy. And to make things more interesting, I try to make them cook it with me or ask them to try preparing it themselves. That way they would really appreciate the dish they are having.
They don't really mind making it as it is so easy. Their dad does the chopping and stirring, the eldest does the rinsing and the little one throws everything in the slow cooker. They actually look really cute as a team in the kitchen and these are the moments I cherish the most. And at the end of it all, they praise themselves with a the awesome dish they successfully cook.
Check out the recipe below.
---
Cheesy "Baked" Spinach & Mozzarella Rigatoni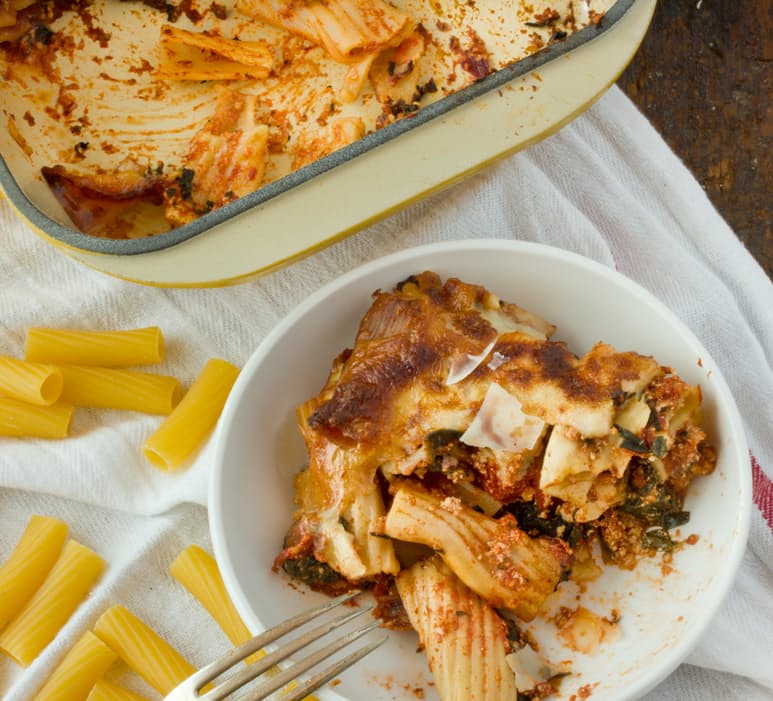 Ingredients:
7 cups good-quality tomato sauce
1 (16-ounce) package rigatoni, penne, or ziti
1 (16-ounce) container whole-milk cottage or ricotta cheese
2 cups (8 ounces) shredded mozzarella cheese, divided
1 (8-ounce) ball fresh mozzarella, chopped or pulled into bite-size pieces
1 (10-ounce) package thawed frozen spinach, squeezed of excess liquid
4 large cloves garlic, pressed or minced
2 tablespoons olive oil
2 1/2 teaspoons kosher salt
1/2 teaspoon sugar
1/8 teaspoon red pepper flakes
1/2 cup grated Parmesan cheese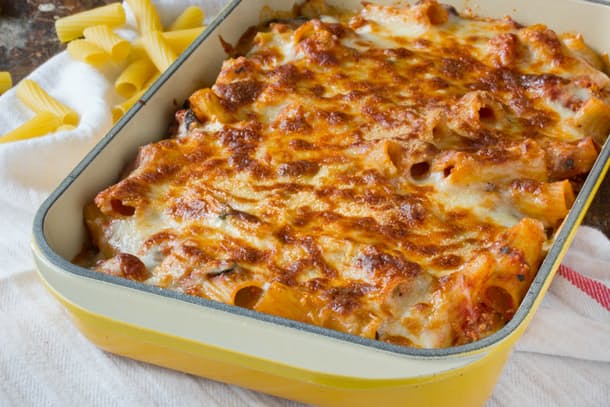 Instructions:
Coat the inside of a 4- to 6-quart slow cooker with cooking spray.
Rinse and drain the rigatoni in cold water. In the bowl of the slow cooker combine the noodles, tomato sauce, cottage cheese, 1 cup shredded mozzarella, fresh mozzarella, spinach, garlic, olive oil, salt, sugar, and red pepper flakes. Stir to thoroughly combine the ingredients.
Turn slow cooker on low and cook for 3 1/2 hours, until pasta is tender. Sprinkle remaining mozzarella and Parmesan over the top. Cover and cook on high until cheese is melted, 15 to 20 minutes. (If making in advance or serving for company, transfer cooked noodles to an oven-proof serving dish, top with the remaining cheese, and finish in a 400°F oven until cheese is melted and golden, 15 to 20 minutes.)
A very big thank you to thekitchn.com for this amazing recipe.