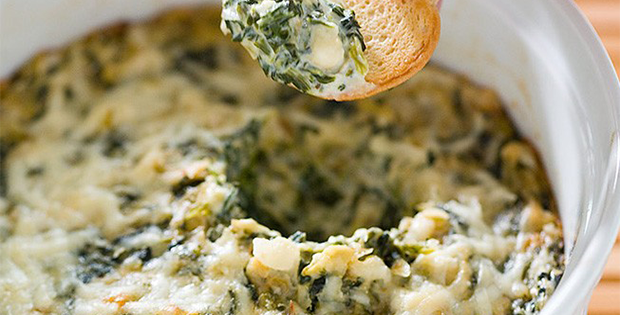 Low-calorie dip you can serve in any party.
So we had a party just a week ago and I want to prepare snack and dishes that were easy since I was the only person manning the kitchen. But since we need to stay healthy at home, I need to make sure that those I prepared are low in calories, light but of course super delish.
Since a lot of the guest were kids and teens (kids of our friends and relatives), we had to prepare some healthy chips for the afternoon wait. And luckily this recipe I am about to share was been a crowd favorite especially for the ones in the party.
It is super low in fat that those who were watching their weight (the adults) couldn't get enough of it. Aside from sharing the dish that day, I ended sharing the recipe as well. So, what better way to share it with all of my online friends here too?
Check out the recipe below.
---
Cheesy Spinach-Artichoke Dip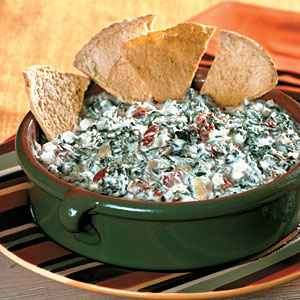 Ingredients:
11 (6-inch) pita bread rounds
1/3 cup chopped sun-dried tomatoes, packed without oil
1 cup boiling water
1 (14-ounce) can quartered artichoke hearts, drained and coarsely chopped
1 (10-ounce) package frozen chopped spinach, thawed, drained, and squeezed dry
1 (8-ounce) tub light cream cheese, softened
1 (8-ounce) carton low-fat sour cream
3/4 cup grated Parmesan cheese
3/4 cup fat-free milk
1/2 cup (2 ounces) crumbled reduced-fat feta cheese
1/2 cup diced onion
1/2 cup fat-free mayonnaise
1 tablespoon red wine vinegar
1/4 teaspoon freshly ground pepper
2 garlic cloves, crushed
Click on the NEXT below button for the instructions.