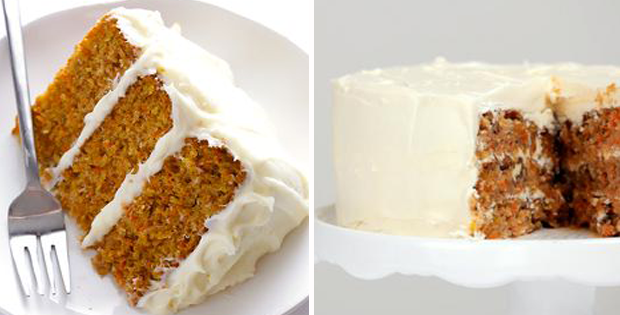 A super moist carrot cake that only your slow cooker can cook.
I am craving for some carrot cake right this very minute. And I really mean it. I actually have been craving for a good ol' carrot cake with some perfectly whipped cream cheese.
I usually bake my carrot cake in an oven but since I am now working through cooking almost anything through a slow cooker, what better way to have a great carrot cake from my slow cooker, right?
This recipe I tried from an online site really takes the cake. I couldn't believe how moist the carrot cake was. I have baked tons of moist carrot cakes for years and this recipe beats all of my moist carrot cakes. I mean, I will brag that my carrot cakes really kick ass. They are equally delicious. It's how extra moist it is compared to my oven-baked carrot cakes that blew me away. Weather with whipped cream cheese or not, it is one cake worth sharing.
Check out the recipe below.
---
Carrot Layer Cake With Cream Cheese Whipped Cream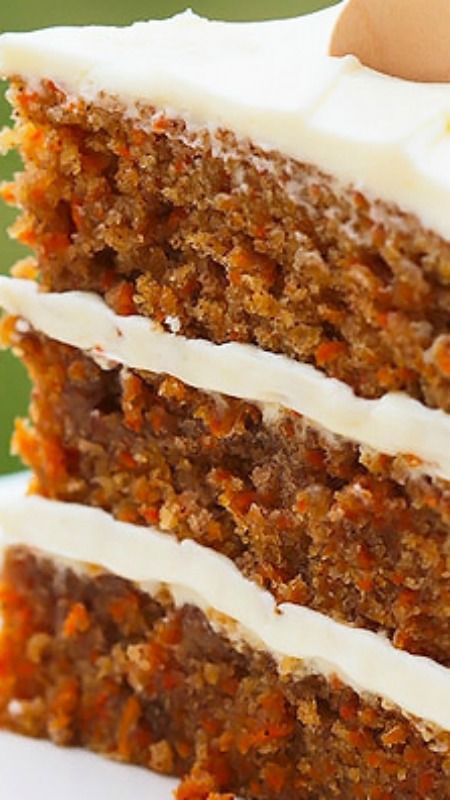 Carrot Cake
Ingredients:
1 cup sugar
2 eggs
1/4 cup water
1/3 cup light olive oil
1 1/2 cups flour
1 teaspoon vanilla extract
1 teaspoon baking powder
1 teaspoon ground cinnamon
1/2 teaspoon baking soda
1/4 teaspoon salt
1 cup grated raw carrots – packed (I just do an overflowing cup)
Cream Cheese Whipped Cream (recipe below), for icing or garnish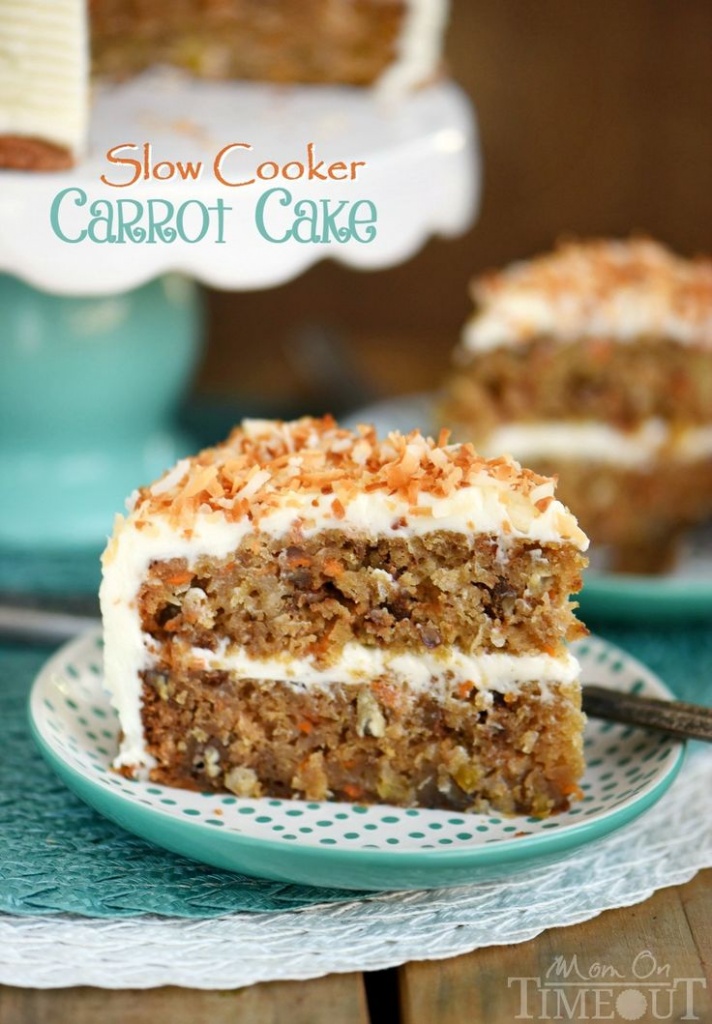 Instructions:
Line the bottom of the crock with a round of parchment paper; A 4- to 6- quart round works best. Coat the paper and one third of the way up the side of the crock with butter-flavored nonstick cooking spray.
Prepare carrots by peeling and grating. Set the grated carrots aside.
In a mixing bowl with an electric mixer on medium high speed, cream the sugar, eggs, water and oil together until creamy, 3 minutes. On low speed, add the flour, vanilla, baking powder, cinnamon, baking soda, and salt just to combine. Add the grated carrots and mix until evenly distributed. Spread evenly in the crock.
Place four or five paper towels over the top of the crock and cover. Cook on HIGH until puffed and a cake tester inserted into the center comes out clean, 2 1/4 to 2 3/4 hours. The cake is done when firm in the middle. Check by inserting a toothpick or cake tester into the center at 2 hours. When done, the toothpick should come out clean.
Uncover and let stand for 30 minutes to cool before cutting small wedges to serve warm or at room temperature straight out of the crock. To remove, run a knife a round the edge inside the crock and lift out in one piece with a large rubber spatula. Cut into wedges or squares to serve. Top with cream cheese whipped cream in a dollop or spread with a nice thick layer.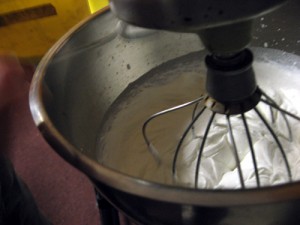 Cream Cheese Whipped Cream
Ingredients:
1 1/2 cups chilled heavy cream
1 8-ounce package cream cheese, softened
2/3 cup granulated sugar
1 1/2 teaspoons vanilla extract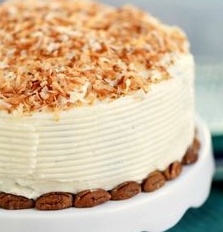 Instructions:
In a chilled bowl with an electric mixer and whisk attachment, whip the heavy cream until soft peaks form.  Remove to another bowl and set aside. Without washing the bowl, switch to the paddle attachment and whip the cream cheese, sugar, and vanilla until light and fluffy, 2 to 3 minutes.  On low speed, fold in the whipped cream. Refrigerate, covered, until ready to use. You may have leftovers if you ice the cake instead of serving dollops on top of the pieces.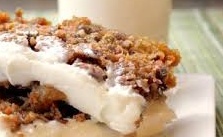 A very big thank you to notyourmotherscookbook.com for this scrumptious cake recipe.
Credits to the following for the amazing images:
https://alldayidreamaboutfood.com/2014/10/low-carb-slow-cooker-carrot-cake-cream-cheese-frosting.html