Celebrate Christmas the Italian way with this amazing pot roast recipe.
Pot roast must be one of those dishes that my family and relatives will never get tired of. Thus, it is essential for me to be able to try different recipes of pot roasts. Yes, it is always safe to have a recipe that you are familiar with and one that your family is used to. But it also a great plus to prepare something new to their taste and my family is very interested in this kind of food adventure.
So here is another recipe that is quite different from the usual. Since, we are also one those families that like trying recipes around the world, this is a very good recipe for a try on another Italian dish. And so we did try, and it is really delicious. I would greatly recommend this dish for Christmas if you are still looking for a main dish for your holiday meal.
It is so tender and it has that amazing flavor that blends perfectly with your meat after hours of low cooking. So, what are you waiting for? Try it out and tell us what you think.
Check out the recipe below.
---
Crock Pot Italian Style Pot Roast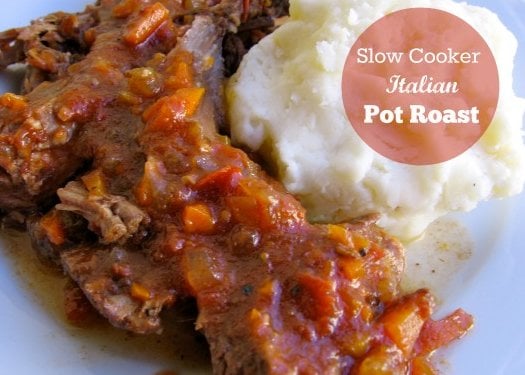 Ingredients:
1 medium yellow onion, sliced
1 pound baby carrots
1 boneless beef chuck roast (3-4 lbs)
1 28 ounce can crushed tomatoes
3 cups beef stock, low sodium
1 Tbl garlic, minced
1 ½ tsp kosher salt
1 ½ tsp ground black pepper
1 tsp basil
1 tsp oregano
2 tsp Worcestershire sauce
6-8 medium sized red potatoes
10 Fresh basil leaves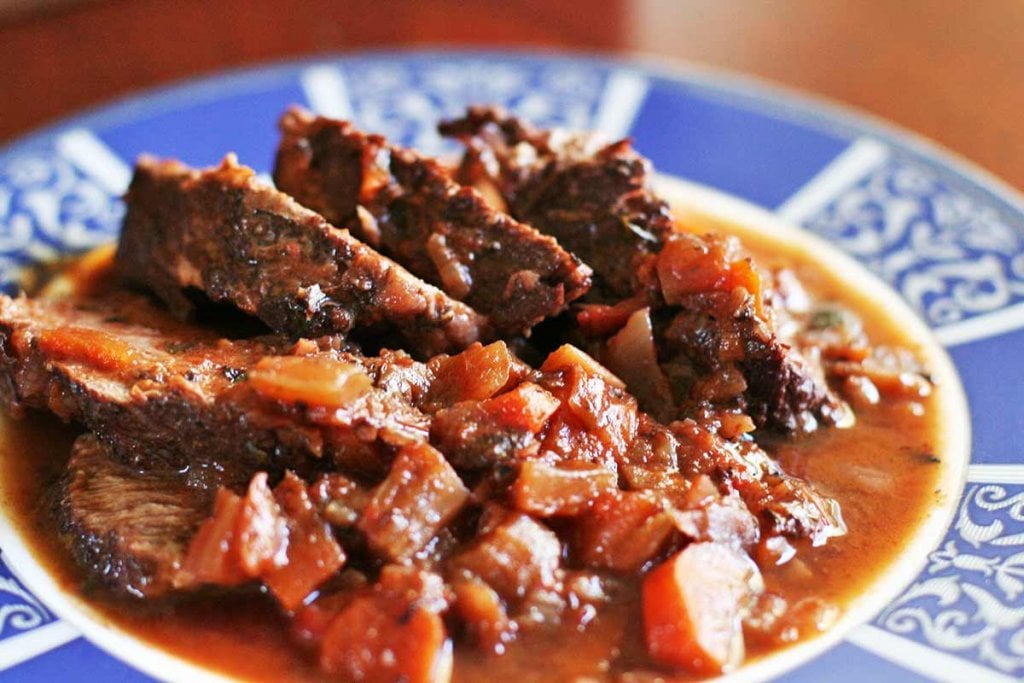 Instructions:
Layer onions, garlic and carrots on the bottom of your 5qrt crock pot bowl.
Season roast with salt and pepper and place on top of vegetables in cooker.
Place the potatoes around the roast; cut in half if need be. *If cutting in half face the cut half down.
In a bowl mix together the beef stock, basil, oregano, Worcestershire sauce, salt, pepper and half of the crushed tomatoes.
Pour the mixture over top the roast.
Take the remaining crushed tomatoes and spread out on top of the roast.
Place the fresh basil leaves in the crushed tomatoes.
Cover and cook on LOW 9-10 hours.
When done, the roast will just fall apart so it's best to use 2 large slotted serving spoon or spatulas to remove.
Allow to rest for 5 minutes on a serving platter.
Remove the potatoes and carrots to the platter.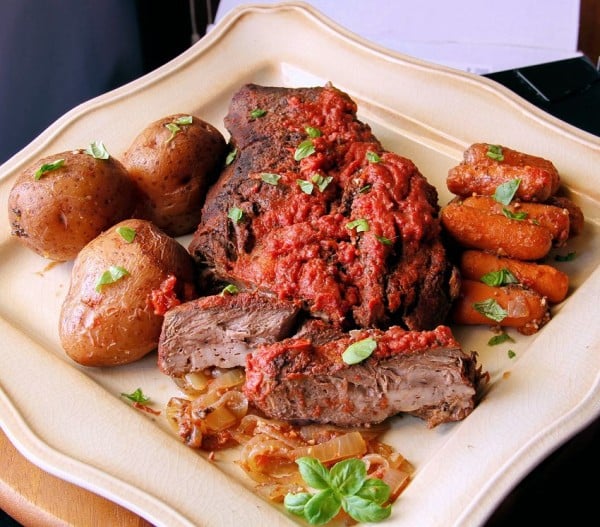 Strain the broth and reserve for another recipe.
A very big thank you to community.today.com for this delicious recipe.
Credits to the following for the great images:
simplyrecipes.com, backyardfarms.com, simple-nourished-living.com