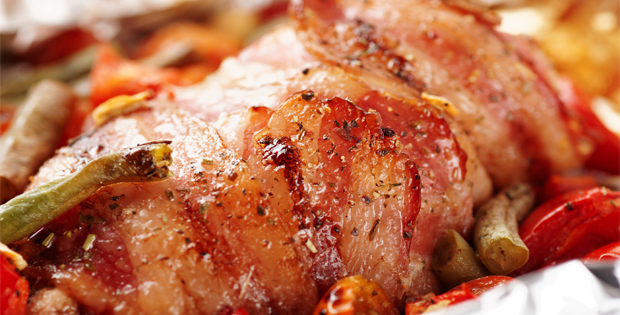 An extremely delicious dish slow-cooked in a creamy salad dressing.
From the title itself, I think most of you are already drooling by now. Just the idea of preparing this dish makes me hungry already. The bacon is actually the culprit here.
I am very guilty of being one of those who really loves bacon. Yes, it sounds unhealthy but anything in moderation won't hurt, right? This recipe will actually be one of your personal favorites once you try it, even if you are not a bacon lover.
The flavor of the juice coming from the thighs and bacon plus the ginger, garlic and onions is just heavenly. It is surely a must-try for you all.
Check the recipe out below.
---
Slow cooker saucy chicken and bacon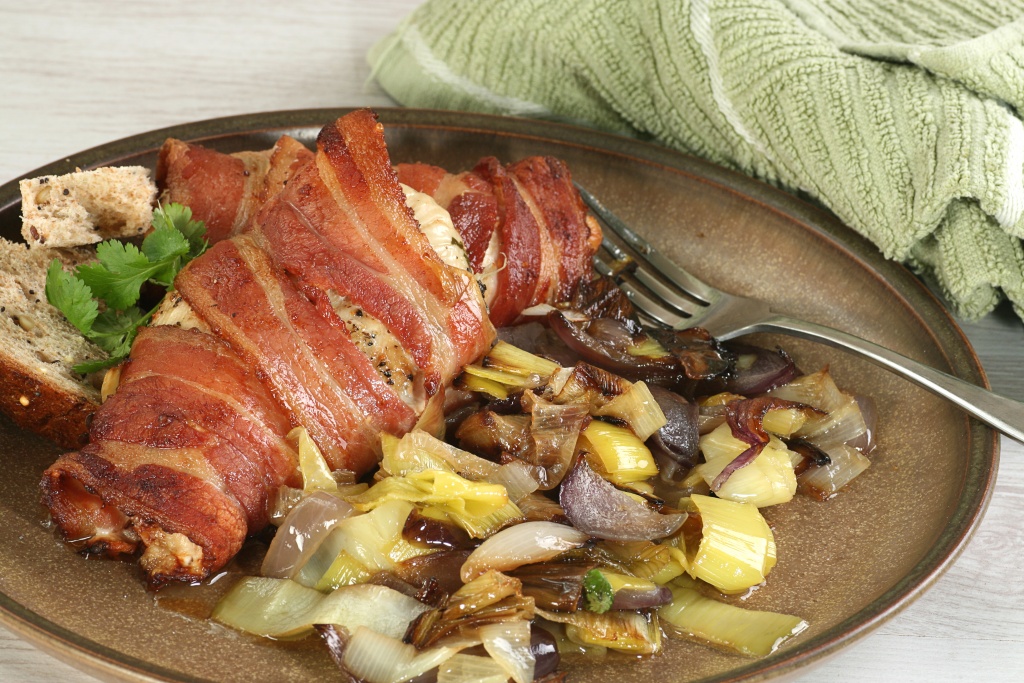 Ingredients: 
6 chicken thighs
6 rashers streaky bacon
2 cloves garlic, roughly chopped
2 spring onions, chopped
1/2 teaspoon grated fresh ginger
285ml Russian salad dressing
salt and pepper to taste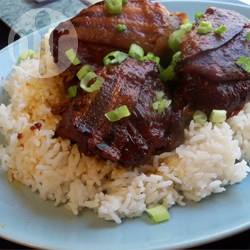 Instructions:
Heat a large frying pan over medium-high heat. Cook chicken until well browned on both sides. Allow chicken to cool slightly.
Wrap each thigh in a rasher of bacon and place in slow cooker. Sprinkle garlic and ginger over the chicken; top with Russian salad dressing. Cook on Low heat for 5 to 6 hours. Season to taste with salt and pepper.
Resource: allrecipes.co.uk