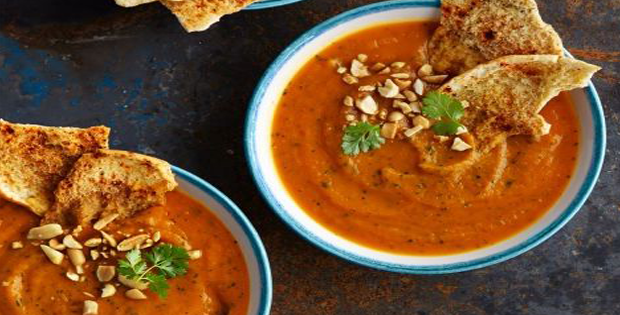 Put heat into your meal with this loaded spiced soup.
Sweet potatoes are just amazing! You can do so many great dishes with them. They are not only oh so delicious but they are very very nutritious as well. And one of the dishes I love to do with sweet potatoes is a puree.
Now this flavorful puree is a combination of the best sweet potatoes, the most savory spices and a touch of peanut butter. I just love how the flavors all work together without overshadowing each ingredient. It's just like an explosion of great flavors in your mouth and it's very easy on the tummy.
Check out the awesome recipe below.
---
Spiced Sweet Potato-and-Peanut Puree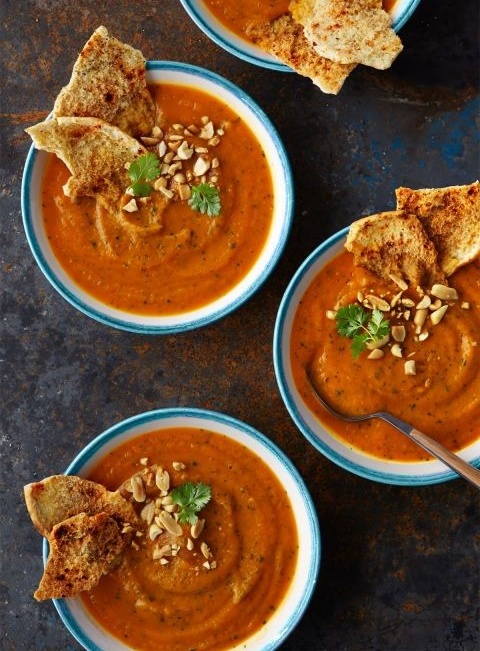 Ingredients:
For the Soup
2 1/2 lb. sweet potatoes, peeled and chopped
1 onion, chopped
1 2-in. piece fresh ginger, cut into 1/2-in. pieces
4 c. vegetable stock
1 14.5-oz. can diced tomatoes
1 tsp. ground cinnamon, optional
Kosher salt
Freshly ground black pepper
1/3 c. creamy natural peanut butter
1/3 c. fresh cilantro, plus more for garnish
Chopped roasted salted peanuts, for garnish
For the Smoky Pita Chips
3 tbsp. extra-virgin olive oil
1 Chopped Garlic Clove
3/4 tsp. smoked paprika
2 6-in. pitas, split
Kosher salt
black pepper
Go to the next page for the complete recipe…