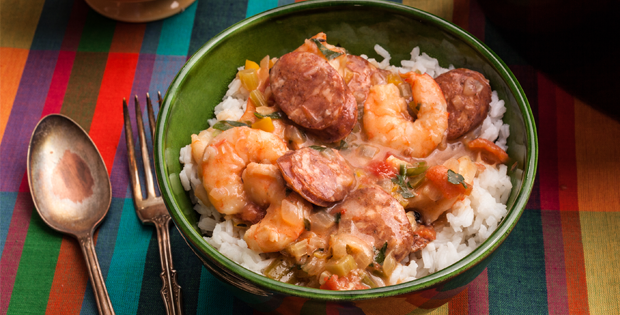 A fascinating dish with the combination of sausages, shrimp and veggies.
If you love sausages but also a big seafood fan, then you would definitely want to give this dish a try. With the additional veggies, this dish is actually a really great catch and a good option whenever you have a gathering or get together where you need to bring or serve your own home cooked dish.
My hubby is actually allergic to seafoods, so it is quite a challenge if you have guests who are looking for seafoods in a sudden visit especially relatives who are seafood lovers. This has made me very diligent in finding the perfect recipe both my hubby and other people eating it would enjoy.
Here a very good example of such dish. The thing I love the most about this dish is the kick of spice it gives out. Try it out and tell us what you think.
Check out the recipe below.
---
Crock Pot Gumbo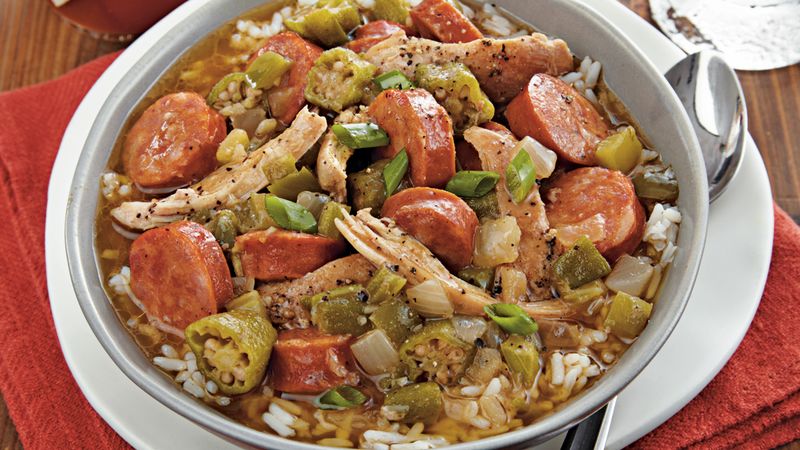 Ingredients:
3 tablespoons flour
3 tablespoons oil
1/2 pound smoked sausage, cut into 1/2 inch slices
2 cups frozen cut okra
1 large onion, chopped
1 large green bell pepper, chopped
3 cloves garlic, minced
1/4 teaspoon ground red cayenne pepper
1/4 teaspoon pepper
1 can (14.5 ounce size) diced tomatoes, undrained
1 package (12 ounce size) frozen shelled deveined cooked medium shrimp, rinsed
1 1/2 cup uncooked regular long-grain white rice
3 cups water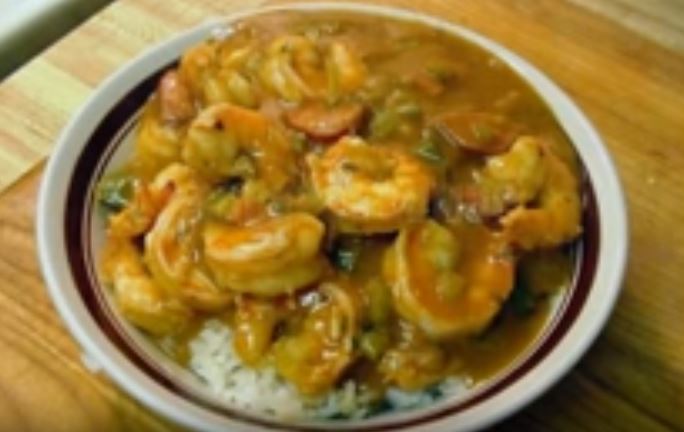 Instructions:
In small saucepan, combine flour and oil; mix well. Cook, stirring constantly, over medium-high heat for 5 minutes. This is your Roux.
Reduce heat to medium; cook, stirring constantly, about 10 minutes or until mixture turns reddish brown. Place flour-oil mixture in 3 1/2 to 4 quart Crockpot.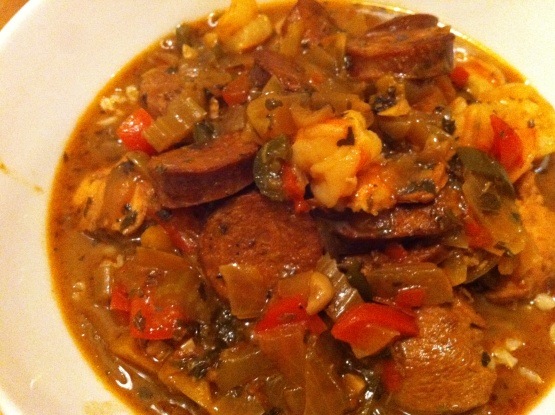 Stir in all remaining ingredients except shrimp, rice and water. Cover; cook on low setting for 7-9 hours. When ready to serve, cook rice in water as directed on package. Meanwhile, add shrimp to gumbo mixture in crockpot; mix well. Cover; cook on low setting for additional 20 minutes. Serve gumbo over rice.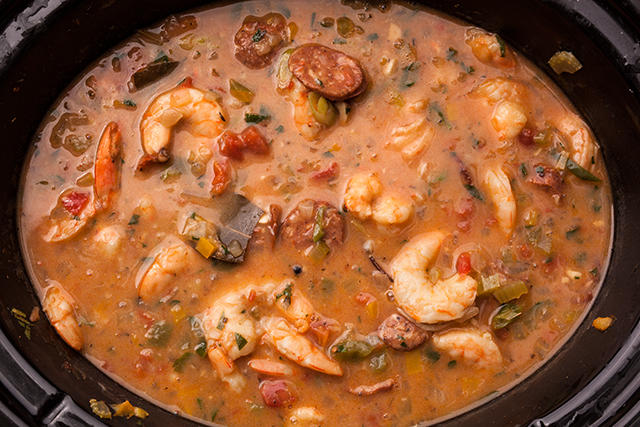 Credits to the following for the images:
chowhound.com