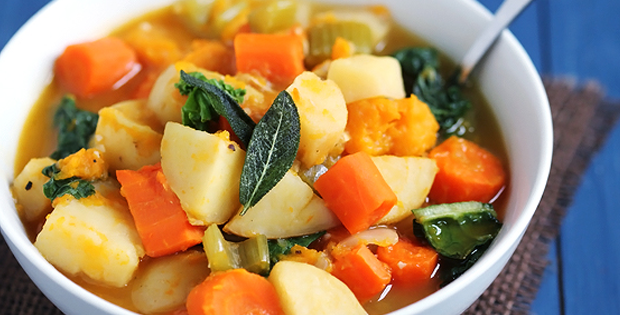 An easy peasy lemon squeezy vegan crock pot stew.
This is one very healthy vegetable stew, or what others would call a vegan stew, is just so simple to make. In addition to that it is definitely filled with amazing flavors that will give you the comfort that a home-cooked meal should give you.
Since you will be using a slow cooker to cook this dish, you will basically be throwing everything in and leave it to cook for hours while you do other house chores or errands. The biggest work that will take up your time is just chopping up the veggies.
It's so easy to make, full of flavor and so healthy. This dish will definitely be a winner for your vegan friends and relatives.
Check out the recipe below.
---
SLOW COOKER ROOT VEGETABLE STEW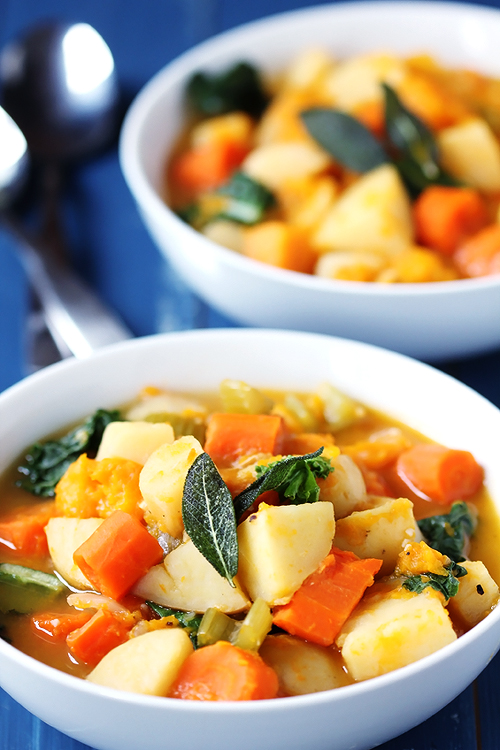 Ingredients:
1 large white onion OR 2 leeks (white portion only), chopped
1 lb. butternut squash, peeled, seeded and chopped
1 lb. carrots, peeled and chopped
1 lb. parsnips, peeled and chopped
1 lb. sweet potatoes, peeled and chopped
1 lb. Yukon Gold potatoes, peeled and chopped
2 celery ribs, stems removed and chopped
6 cloves garlic, peeled and thinly sliced
3 cups chicken or vegetable broth
1 bay leaf
1 Tbsp. fresh sage leaves, finely chopped
1 tsp. freshly-cracked black pepper
1/2 tsp. sea salt
2 cups chopped fresh kale
optional: fried sage leaves for garnish
More details on the next page…