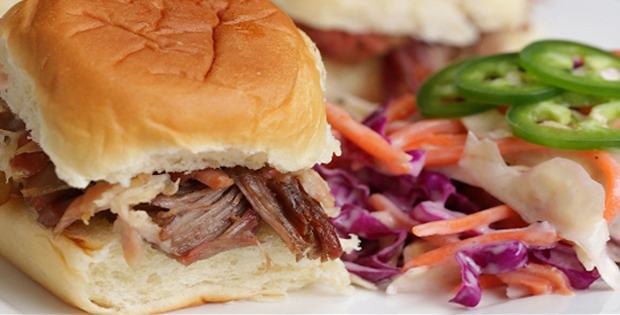 A trick that makes bacon on pork shoulder extra special and delish.
Moving away from the typical way of cooking and serving bacon, this bacon dish will make you want more. And if you know some people who won't eat bacon but would still eat pork, then this recipe is what you need to prepare for them.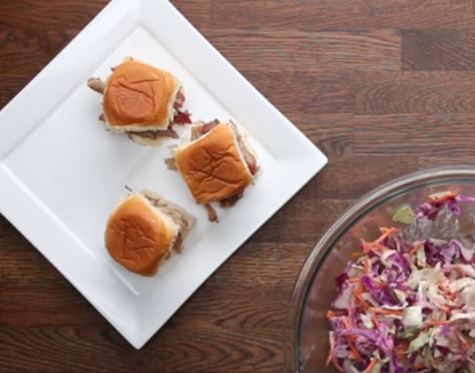 Actually, I was just looking around for a good Valentine's day recipe when I came across this. I am just planning to stay at home for that and I thought t would be nice to have a nice meal prepared for me and my family to celebrate Valentine's day. And this recipe is actually a winner. I may not be a dish that screams out fine cuisine but it is certainly something that both my kids and hubby will totally enjoy.
This recipe is very easy to make and  when served, those eating won't eating think that they are eating bacon. And might I say, the flavor is something that will make you go back for more, and I mean way more. So make sure that you are not on a diet when having this.
Check out the recipe below.
---
Slow Cooker Bacon-Wrapped Pulled Pork
Ingredients:
3 pounds boneless pork shoulder
1 tablespoon sea salt
1 teaspoon garlic powder
½ tablespoon liquid smoke
8 strips of bacon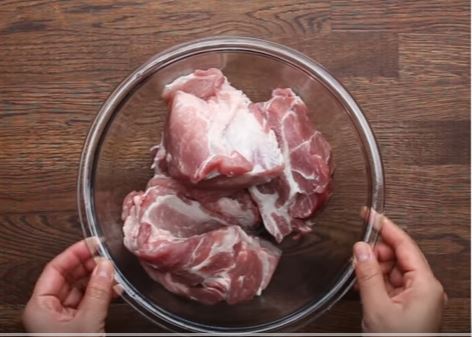 Coleslaw
½ cup mayonnaise
1 tablespoon sugar
2 teaspoon mustard
1 tablespoon lemon juice
1 tablespoon apple cider vinegar
1 teaspoon salt
1 teaspoon black pepper
2 cups red cabbage, shredded
2 cups cabbage, shredded
1 cup carrots, shredded
Instructions:
Quarter pork to portion into approximately ½-pound pieces. This will cut down cooking time.
Place pork into a large bowl. Add salt, garlic powder, and liquid smoke, and mix until each piece of pork is evenly covered.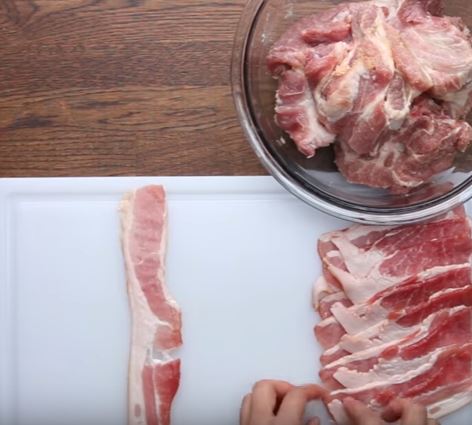 Wrap each pork with 2 strips of bacon.
Place pork into the slow cooker and cook for 6 hours on LOW.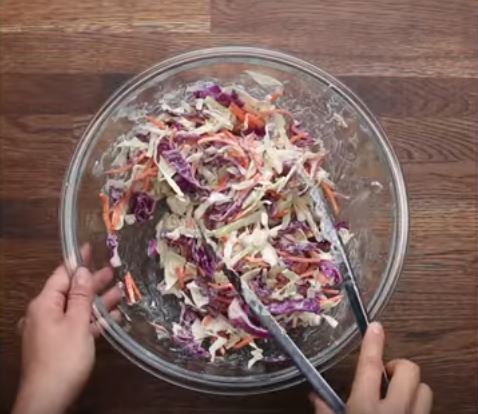 In a small bowl, combine mayonnaise, sugar, lemon juice, vinegar, salt, and pepper, and mix well.
In a large bowl, add the vegetables and pour over the dressing and mix until the slaw is fully coated.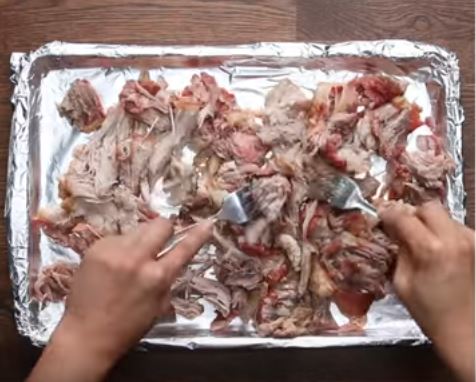 Take pork out onto a baking sheet. With 2 forks, pull apart the meat into desired size.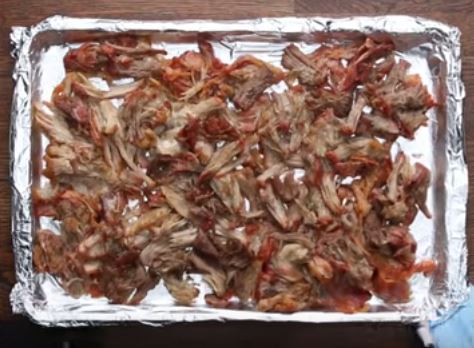 Broil on high for a few minutes to until the ends of the pork start to crisp up.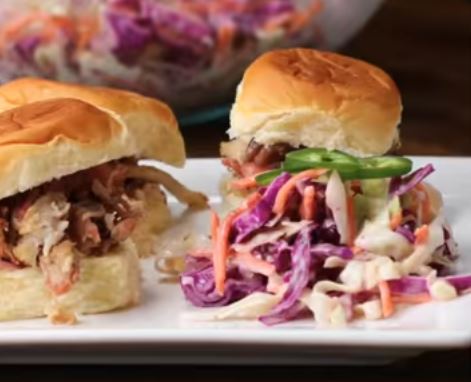 Serve on a bun with slaw and enjoy!
Watch the full video below.