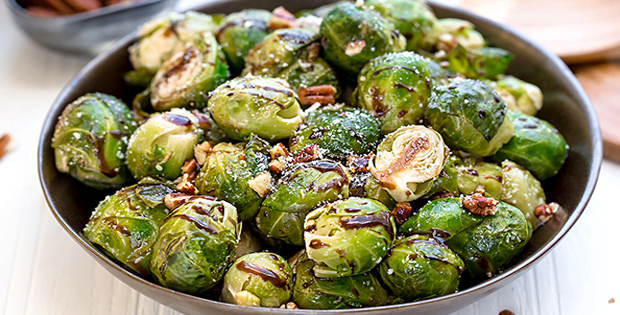 The perfect slow cooker vegetarian option to serve in any occasion.
Since you all know by know that I am a sucker for anything with balsamic, you will not think twice anymore if this recipe is a good one or not. Of course, for me, this recipe is simple a taste of heaven.
And since I am on a more veggies feel today, I thought it would be nice to share this recipe with you. I found this recipe a few years back and I have kept it ever since the first time I tried it. I first served this for a party we had at home with some friends. I never thought that it would be a big hit considering that most of the guests during that party were big meat eaters. But to my surprise, it was the first dish that I ran out of.
Even the kids loved it and it is a veggie dish, it made me so proud as a mom that the kids were eating healthily. The balsamic isn't too much for the kids as well as there is brown sugar in the mixture, so you won't worry about that either.
---
Slow Cooker Balsamic Brussels Sprouts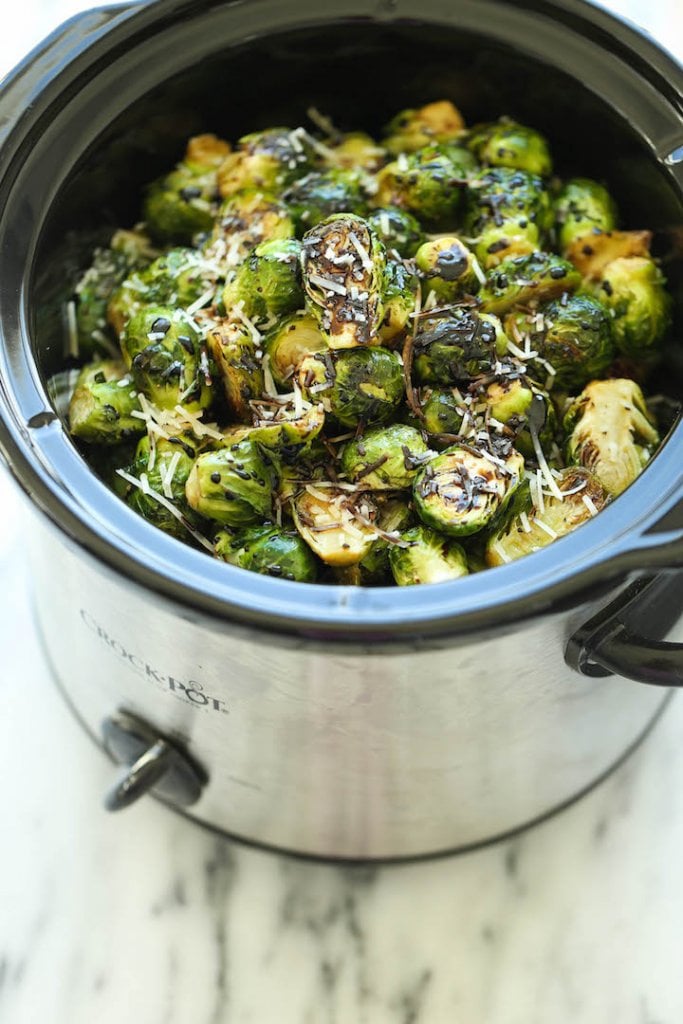 Ingredients:
1/2 cup balsamic vinegar
2 tablespoons brown sugar, packed
2 pounds brussels sprouts, trimmed and halved
2 tablespoons olive oil
Kosher salt and freshly ground black pepper
2 tablespoons unsalted butter, cut into cubes
1/4 cup freshly grated Parmesan cheese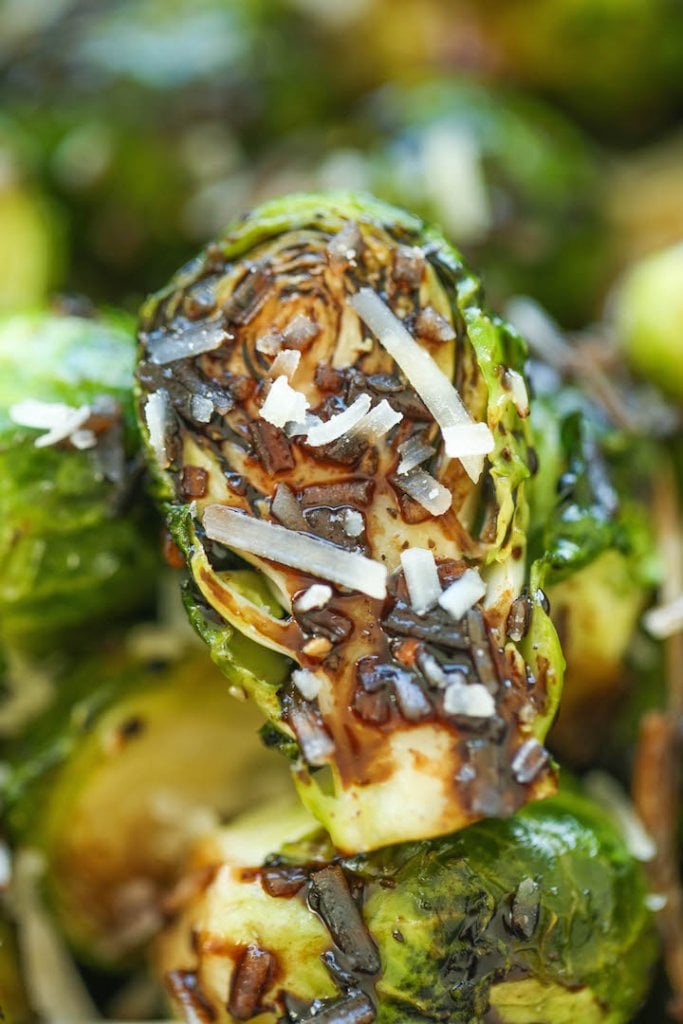 Instructions:
To make the balsamic reduction, add balsamic vinegar and brown sugar to a small saucepan over medium heat. Bring to a slight boil and reduce by half, about 6-8 minutes; set aside and let cool.
Place brussels sprouts into a 3-qt slow cooker. Stir in olive oil and season with salt and pepper, to taste. Top with butter.
Cover and cook on low heat for 3-4 hours or high for 1-2 hours.
Serve immediately, drizzled with balsamic reduction and topped with Parmesan.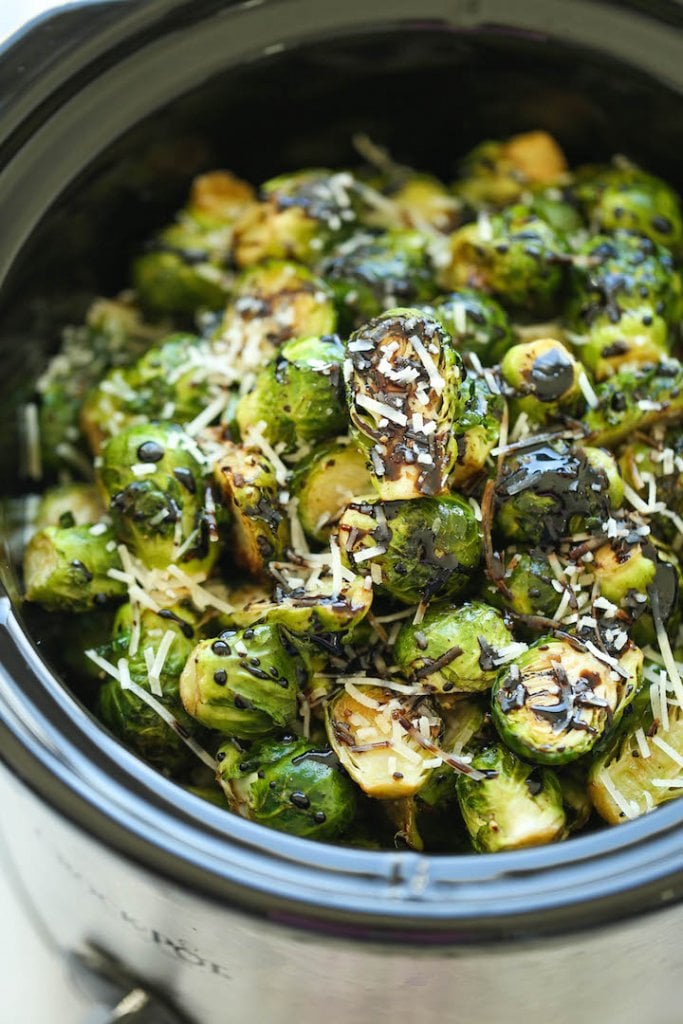 A very big thank you to damndelicious.net for this healthy dish!