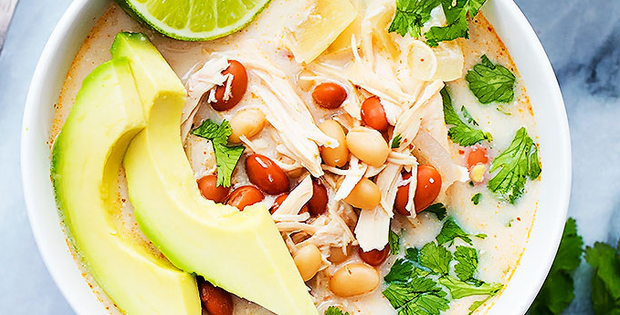 A cheesy and creamy twist to your favorite chicken chili.
As much as I love having soup on my dinning table, I also sometimes love my soup having that creamy texture. But it would be perfect if it were creamy but still light at the same time.
I actually have one post with almost the same idea here: THE MOST EFFORTLESS WHITE CHICKEN CHILI DISH. This new post though has more ingredients and uses cream cheese to give that savory flavor to your chili. So you now have to options for your chicken chili. You can go for the plain original recipe or the creamy cheesy recipe.
Check out the recipe below.
---
SLOW COOKER CREAM CHEESE CHICKEN CHILI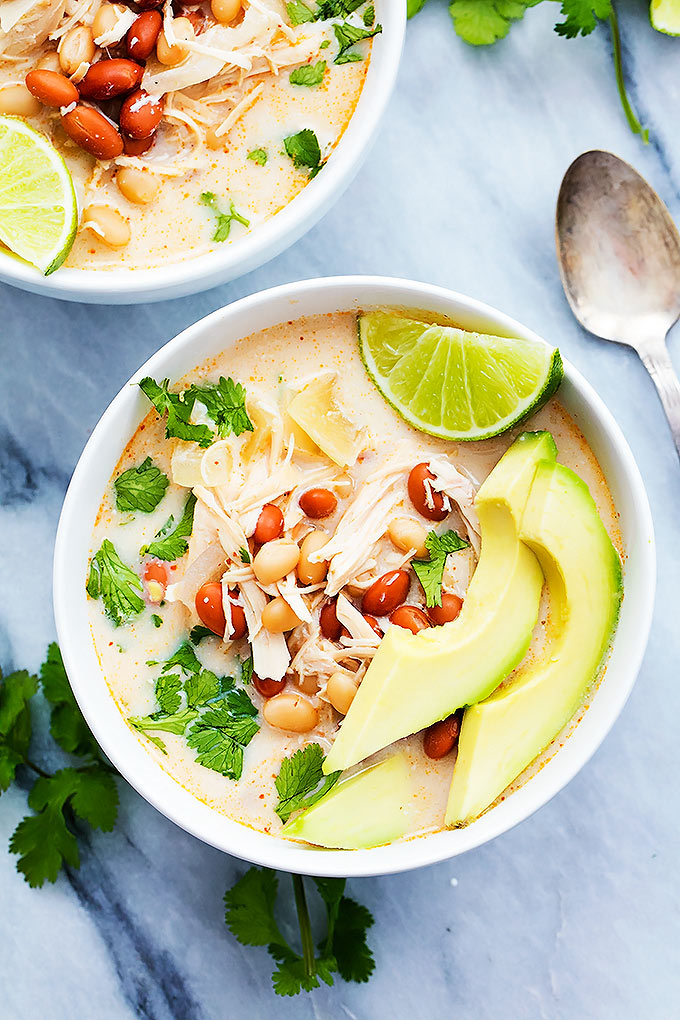 Ingredients:
3 boneless skinless chicken breasts
5 cups low sodium chicken broth
2 cans pinto beans, drained and rinsed
1 can white beans, drained and rinsed
1 small white or yellow onion, chopped
3 teaspoons ground cumin
2 teaspoons chili powder
2 teaspoons garlic powder
salt and pepper to taste
8 ounces cream cheese (I used reduced fat), softened
handful of cilantro, roughly chopped
toppings: shredded cheese, sliced avocado, limes for squeezing
Click on page 2 for the rest of the recipe…