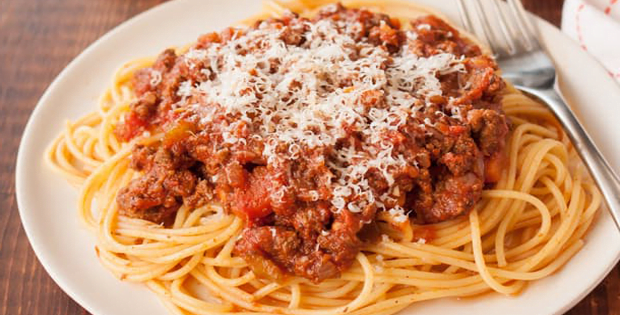 Sauce that is a certified classic yet full of flavor and silkiness.
Spaghetti Bolognese may one of the most common dishes that we prepare here at home. But it doesn't mean we are sick and tired of this heavenly pasta. The only thing that usually changes is the sauce being made.
I love exploring different Bolognese sauce recipes, they make pasta more interesting and it doesn't make those who eat it tired of pasta Bolognese. This slow-cooked Bolognese sauce recipe is definitely one of the best recipes I have ever come across. I love how silky the sauce is after cooking and it being full of beef is just so satisfying. It is actually the type of sauce that will be considered a full meal once you put it on pasta.
This is one of those recipes that make cooking so much fun and interesting. And the best part is cooking it in your slow cooker. This makes it so easy to make and very convenient.
Check out the recipe below.
---
Slow-Cooked Bolognese Sauce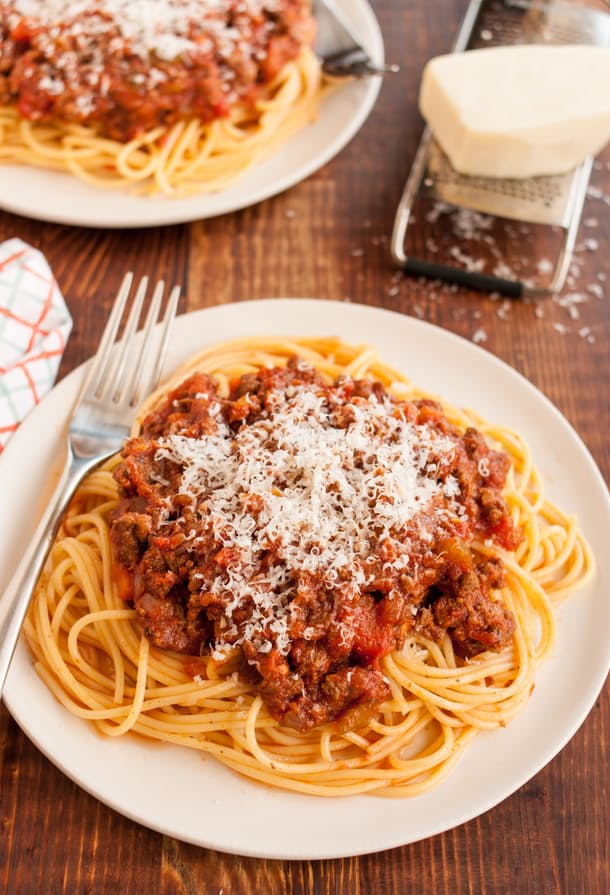 Ingredients:
1 tablespoon olive oil
1 medium yellow onion, finely chopped
2 celery stalks, finely chopped
1 medium carrot, finely chopped
2 to 3 cloves of garlic, minced
2 tablespoons tomato paste
1 1/2 to 2 pounds ground beef
2 teaspoons kosher salt
1/2 teaspoon dried thyme (or 1 teaspoon fresh thyme)
1/2 teaspoon dried oregano (or 1 teaspoon fresh oregano, minced
1/2 teaspoon pepper
1/8 teaspoon nutmeg
1 cup milk (whole or 2%)
1 cup white or red wine
2 (28-ounce) cans of whole peeled tomatoes
1 bay leaf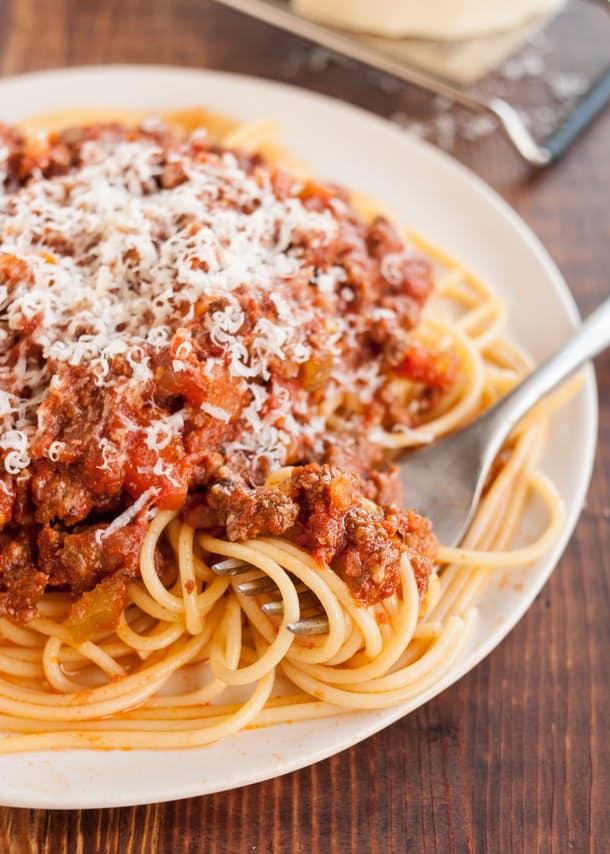 To serve
Spaghetti or other pasta, cooked
Shredded Parmesan cheese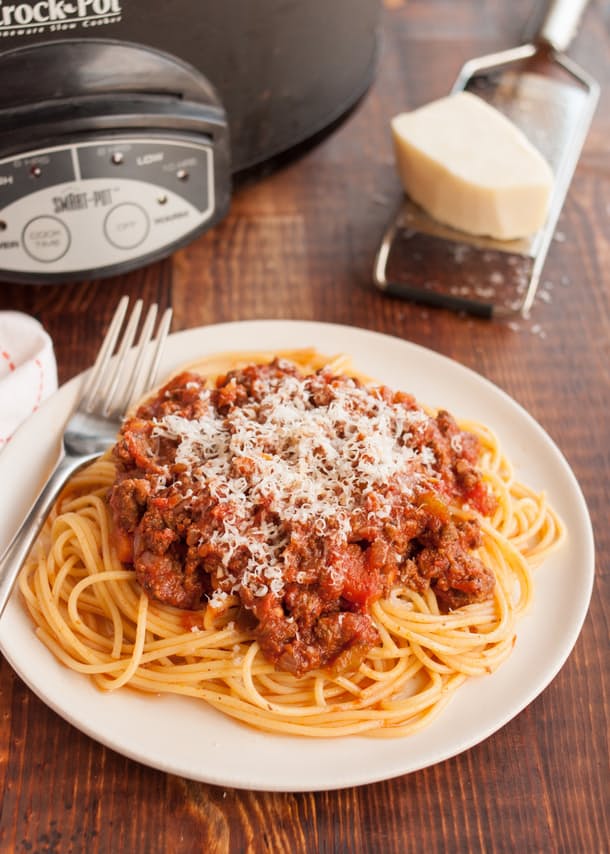 Instructions:
Heat the olive oil in a Dutch oven or large skillet over medium heat. Add the onion, celery, and carrot, and cook until the onion is translucent and all the vegetables have softened, 6 to 8 minutes. Add the garlic and the tomato paste, and cook until the garlic is fragrant, about 30 seconds. (If your skillet isn't big enough to also accommodate the beef at this point, transfer the vegetables to the slow cooker and continue cooking the beef by itself.)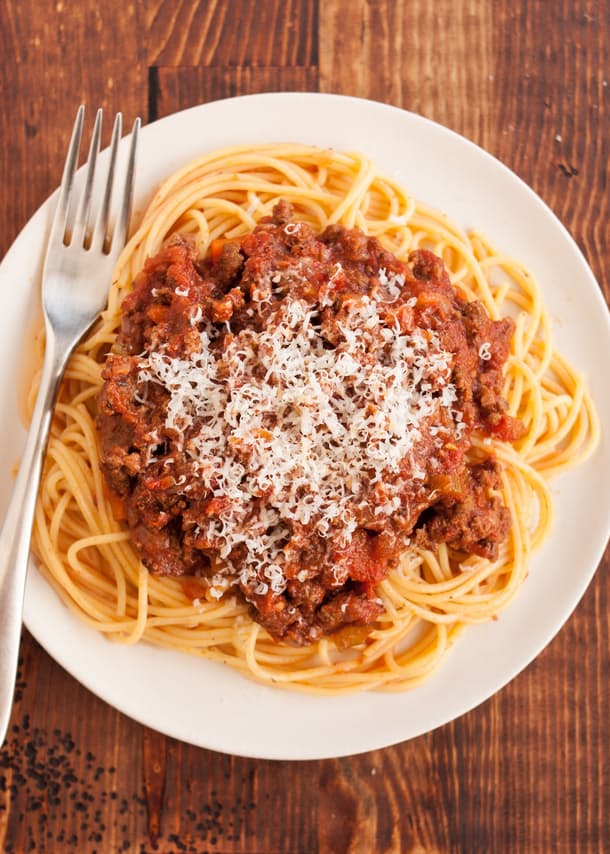 Add the beef, breaking it apart with your spoon and cooking until it is just browned. Stir in 1 teaspoon salt along with the thyme, oregano, pepper, and nutmeg.
A very big thank you to Emma from thekitchn.com for this amazing recipe.