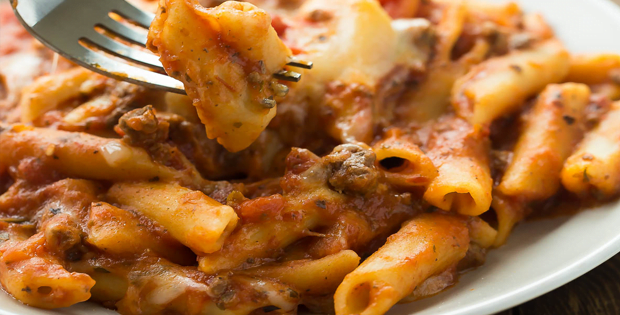 Bake no more and get slow cooking with this quick pasta recipe.
Here's another recipe that I never thought I could make in my slow cooker. Baked Ziti is actually one of those pasta dishes I will never ever ever ever get tired of. Yeah, that is a lot of EVER's and I am not exaggerating. I just love eating it.
So, for you who do not know that the slow cooker can really replace baking in a lot of dishes, this amazing baked ziti is definitely one of them. If this is the first time you will be cooking baked ziti, worry not as it is very simple if you will be using the slow cooker. It is much easier than cooking it the traditional way. You can even cook the pasta directly in the slow cooker. Awesome, right?
But I think this is better cooked in the slow cooker as it helps the flavors penetrate more. The hours of cooking is just a big help in making the flavors taste oh so good. So wait no more and try it out now.
Check out the recipe below.
---
Slow Cooker Baked Ziti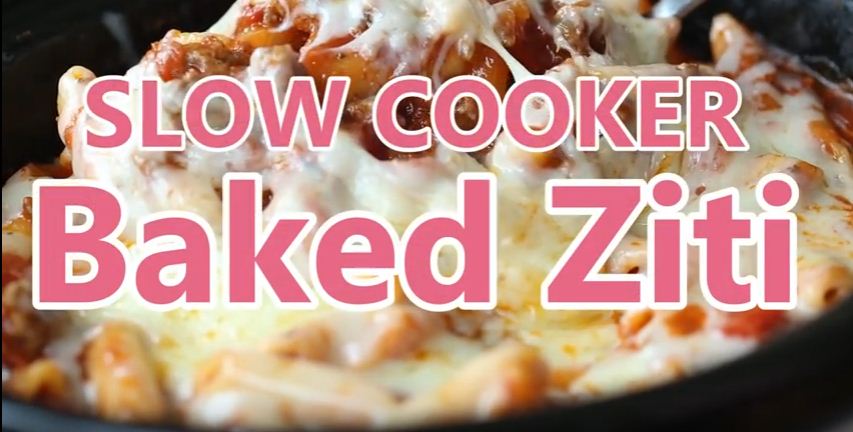 Ingredients:
1 lb ground beef, turkey or Italian sausage
1 onion, finely chopped
1 teaspoon minced garlic
1 teaspoon salt
1 teaspoon dried basil
1 teaspoon dried parsley
1 (28oz) can diced tomatoes
1 650ml jar pasta sauce (about 2½ cups)
2½ cups water or chicken broth
1 375g box Penne or Ziti (or other short) pasta (about 4 cups)
1 cup shredded mozzarella cheese
Instructions:
In a large skillet, cook ground beef and onion until browned. Stir in garlic and salt and cook 1 minute.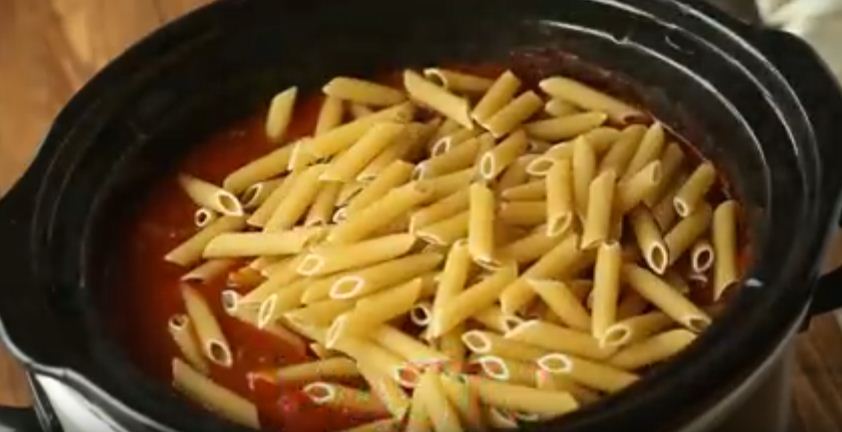 Add beef mixture, basil, parsley, tomatoes, pasta sauce and water to a 4qt (or larger) slow cooker. Stir.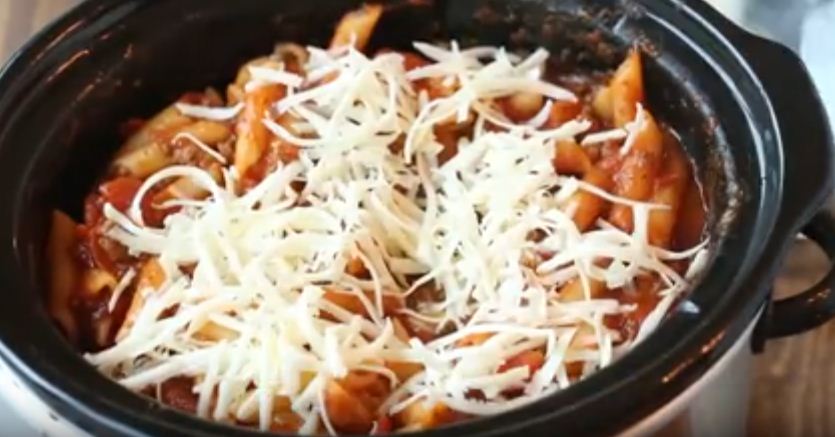 Cook on low for 6 hours or high for 3 hours.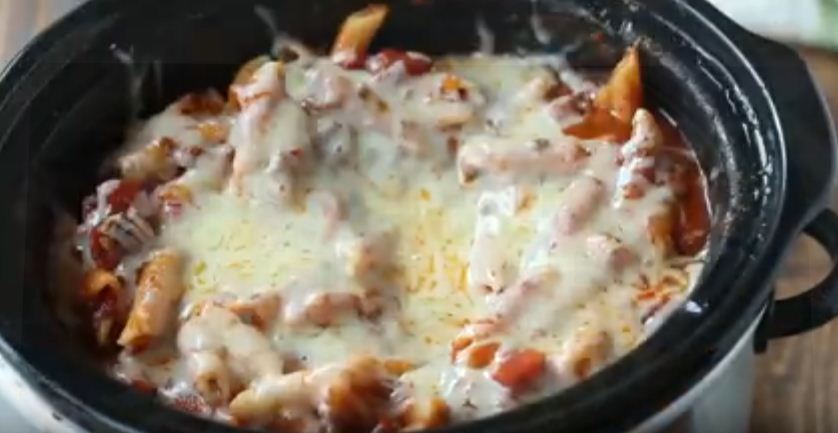 Add pasta and stir until combined. Cover and continue cooking for 20-45 minutes (depending on how hot your slow cooker is) — check and stir at the 20 minute mark.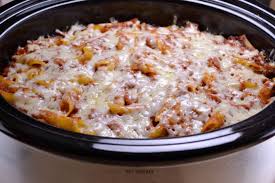 Sprinkle with cheese and cover for 3-5 minutes until cheese is melted.