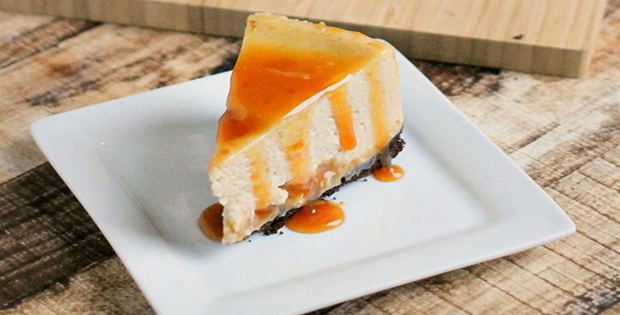 The perfect combination of flavors sweetness in a slow cooked cake.
I'm not a big fan of coffee. I'm more of a tea person. But I do have a sip or two of coffee if needed, especially if it is offered by someone else. My hubby on the other hand loves coffee. His day won't be complete without at least 2 cups of coffee.
With that idea alone, having desserts or snacks with coffee as one of the ingredients is a must at home. This is actually something my eldest son is enthusiastic about because of the fact that he also appreciates the taste of coffee.
Well, one of their favorite desserts is cheesecake. So when I came across this recipe, it was like winning the lottery. The end result is very very satisfying. And it is so addicting and of course the calories can be a bit of an issue, hence the title adjective sinful. But then again, it is all about control. This recipe is highly recommended, just make sure to eat the right amount to avoid too much calories.
Check out the recipe below.
---
Slow Cooker Caramel Macchiato Cheesecake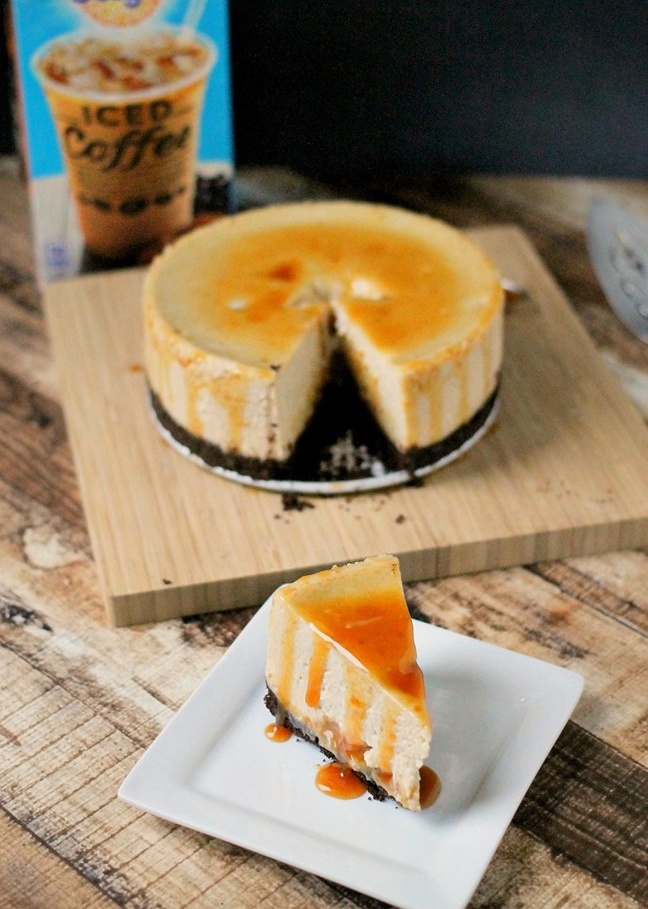 Ingredients:
For the crust
3/4 cups chocolate graham cracker crumbles
2 TBS butter, melted
1 TB sugar
For the filling
12 ounces cream cheese, softened (this is 1 and 1/2 packs)
1⁄2 cup sugar
1 TBS flour
1⁄4 tsp salt
2 eggs
3/4 cup International Delight Iced Coffee – Caramel Macchiato Flavor (this could be any brand or you can whip up one from scratch)
1/3 cup butter, melted
For topping
1/2 cup caramel sauce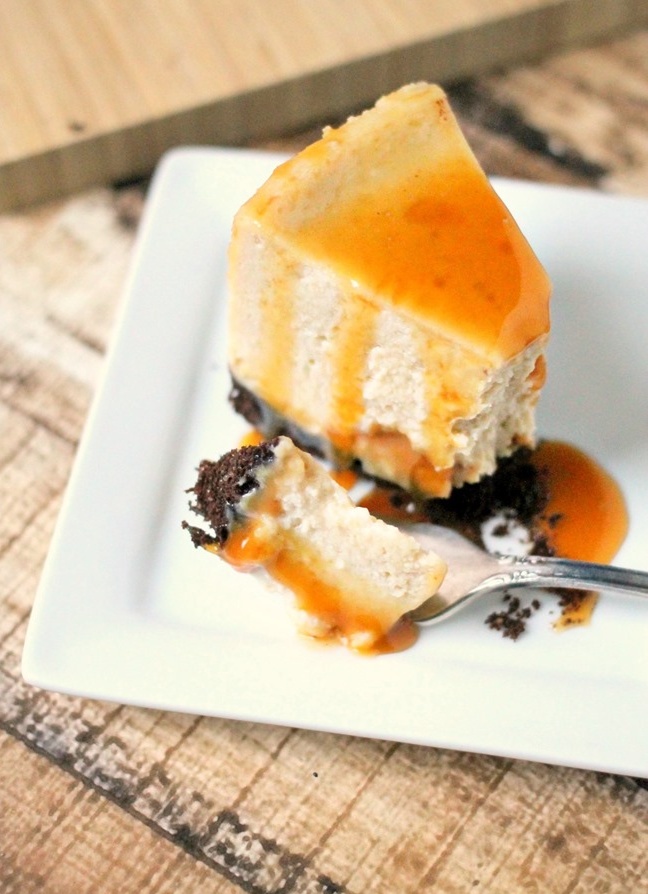 Instructions:
For the crust: In a small bowl mix together chocolate graham cracker crumbles, sugar, and melted butter. Press the crumbs into the bottom of a 6 inch spring form pan.
For the filling: In the bowl of a stand mixer (or electric mixer), add cream cheese, sugar, flour and salt. Beat until completely combined with no lumps. Add eggs, one at a time, beating after each one. Add iced coffee and remaining butter, beat until completely combined. Pour mixture into the spring form pan, on top of the chocolate crust. Be sure there is an inch of space between the top of the mixture and the top of the pan.
Using a large slow cooker, add 1 inch of water to the bottom. Place a wire rack, or 3 mason jar ring tops (remove insert) to act as a rack, in the bottom of the slow cooker. Place the spring form pan on top of the rack/rings.
Place 3 layers of paper towels across the top of the slow cooker, pulling tightly so they don't touch the pan, and then place the slow cooker lid on top. This will absorb the moisture to prevent the cake from getting wet while cooking.
Cook on HIGH for 2 hours (do not adjust this setting). Remove top and paper towels, let sit in slow cooker for 1 hour to cool. Remove from slow cooker, place in fridge for at least 4 hours, preferably overnight.
Drizzle top with caramel sauce, slice, and serve. Enjoy!
Notes:
Keep cheesecake in the fridge when not serving.
Thank you so much to Allyson from domesticsuperhero.com for this really great recipe.