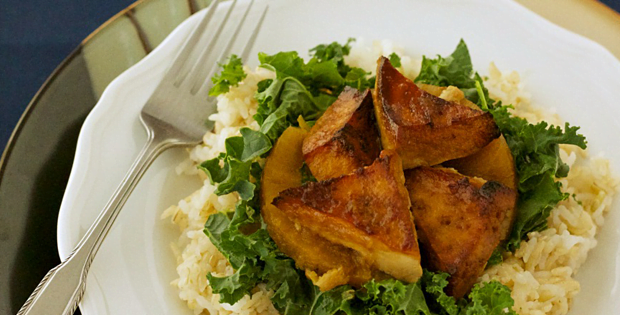 You will definitely forget this is tofu after slow cooking this recipe.
I don't really remember if I have mentioned to all of you that my hubby and I love tofu so much. One of my favorite recipes is sizzling tofu but of course it is slow cooked so no use putting it. But if you are really want the recipe, feel free to message me and I will be more than willing to share.
Going back to this special recipe I have for you. Of course, it is tofu hence the title. And if you love teriyaki then you will certainly this tofu dish. It won't be much work and your slow cooker will be your best friend for this. Once you have a bite of this dish, you will completely forget that it is tofu. And those you will be serving this dish to will think that you are serving them meat.
This is also a great dish for those who are going vegan or vegetarian. And even if your guest are not vegetarian, you can make sure that your friends, family and who ever you serve this too is having a healthy meal.
Check out the recipe below.
---
Slow Cooker Teriyaki Tofu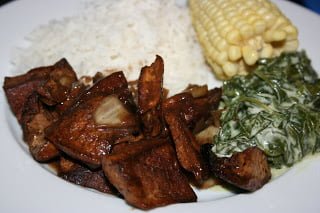 Ingredients:
2-1 pound packages firm or extra firm tofu
1 cup pineapple juice
1/2 cup vegetable broth
1/2 cup tamari or good soy sauce
1/4 cup mirin
1/4 cup unseasoned rice vinegar
2 tbsp brown sugar
1 tbsp sesame oil
1 tbsp grated ginger (more or less, according to taste)
3-4 cloves of garlic, grated or very finely minced
6 pineapple rings, fresh or canned
rice, for serving
fresh, shredded kale, for serving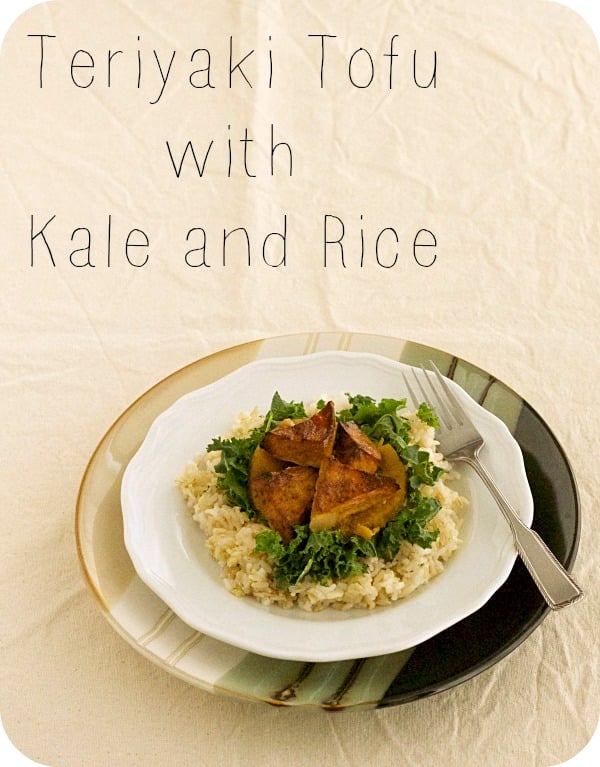 Instructions:
Drain the tofu, and cut each block into 6 rectangular slices. Press the tofu, to remove the excess water. Cut the pressed tofu pieces in half, to make squares. Then cut the squares on the diagonal, to make triangles. Set aside.
In a medium sized bowl, whisk together the juice, broth, tamari, mirin, vinegar, sugar, oil, ginger, and garlic.
Place the pineapple in a large casserole dish. Top with the tofu triangles. Then pour the sauce over the tofu.
Bake, uncovered, for 2-3 hours at 325 degrees. You can baste the tofu a couple times during baking, if you wish.
Serve over a bed of rice and kale.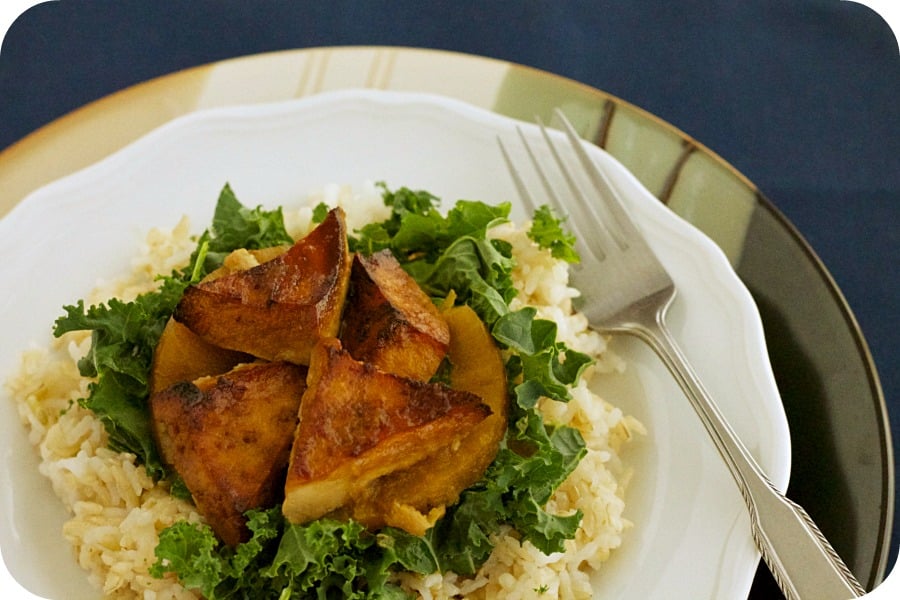 Notes:
You could also make this in a crock pot. Just put the pineapple, tofu, and sauce in the crock pot in the morning, set to low, and it will be perfect in 8-10 hours.
You can also prepare the tofu ahead of time. Refrigerate for up to 2 days, prior to baking.
A very big thank you to Sandra of veganmotherhubbard.net for this delicious recipe.
Credits to ayearofslowcooking.com for the images too.