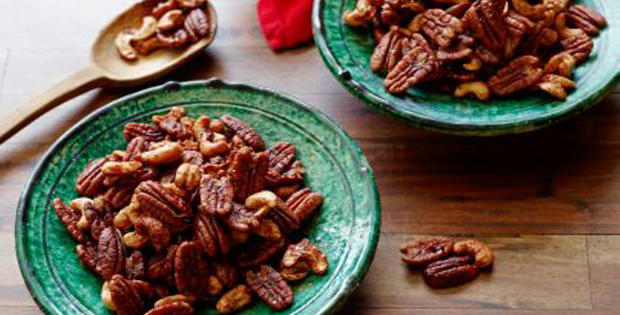 A very easy slow cooker appetizer for Christmas.
My hubby and kids love munching on something the entire. This happens in between meals. Aside form chips, one of their favorites are nuts. They are actually crazy about nuts and I have to make sure I have some stashed for them to have anytime they want to eat something.
Well this recipe is really something new for me and my family. But even if it is a new recipe, they were still very excited to try it out, because it is full of nuts. It is spicier than what they usually have with their ordinary nut snack. Even so, I think they really like it coz they usually ask me to make some for our daily stash. I personally love the spiciness as I am big eater of anything spicy.
This is also a great add on for a holiday meal. It is a delicious appetizer or starter for your Christmas, just make sure that your guests or those you will serve this to aren't allergic to nuts. You don't have to make this your main appetizer, starter or side dish. Make it another option for your guests. Oh, did I mention that they are also great as holiday gifts?
Check out the recipe below.
---
Holiday Slow Cooker Spiced Nuts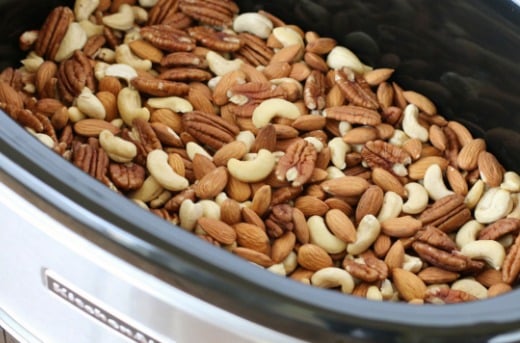 Ingredients:
Cooking spray
1/4 cup pure maple syrup
3 tablespoons unsalted butter, melted
2 teaspoons ground cinnamon
2 teaspoons finely grated orange zest
1 teaspoon kosher salt
1/8 teaspoon cayenne pepper
2 cups raw pecans
2 cups unsalted roasted cashews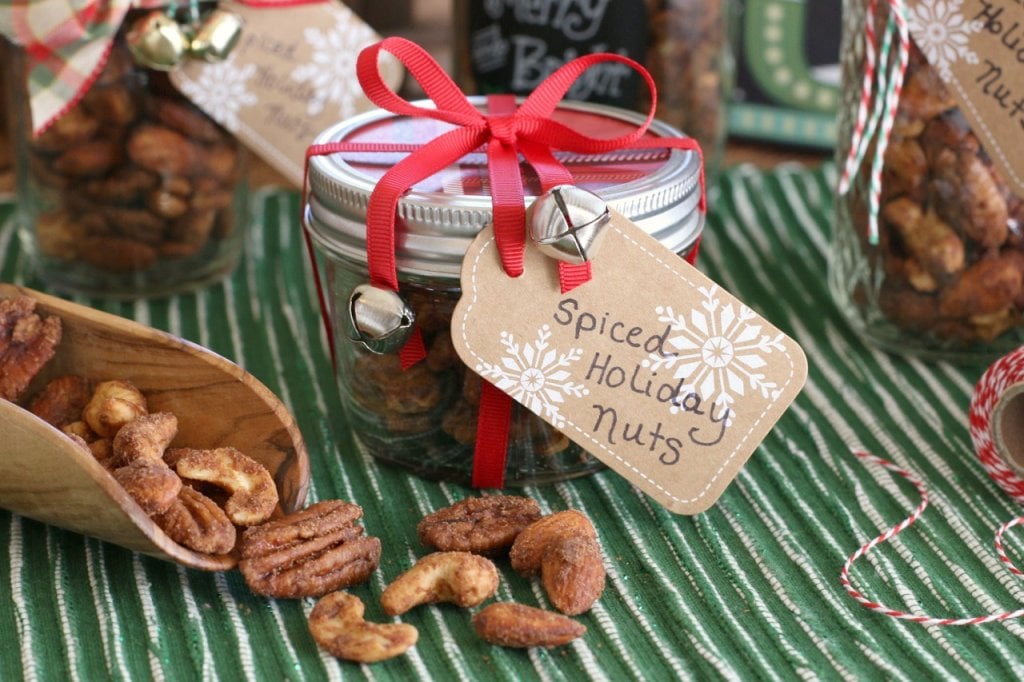 Instructions:
Line the insert of a 6-quart slow cooker with heavy-duty foil, and spray with cooking spray.
Whisk together the maple syrup, butter, cinnamon, orange zest, salt and cayenne in a large bowl. Add the pecans and cashews, and toss to coat. Add the nuts to the slow cooker in an even layer, cover and turn the heat to high. Cook until a light syrup forms at the bottom, 1 hour.
Turn the heat to low, stir the nuts and continue to cook, stirring every 20 minutes, until the nuts are glazed and the bottom of the cooker is dry, about 1 hour.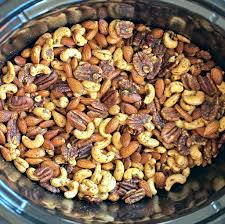 Turn the slow cooker off, uncover and let the nuts harden, stirring occasionally, up to 2 hours. If not serving immediately, the nuts can be stored in an airtight container up to 5 days.
Thank you so much to foodnetwork.com for this delicious appetizer.
Credits to the following for the great images:
apronstringsblog.com, blog.kitchenaid.com