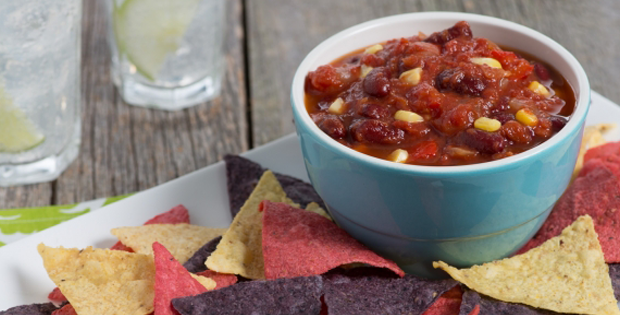 An old time favorite cooked in a crock pot.
There is this notion that most of us have wherein you can't really and shouldn't make changes to a classic recipe. They say it would destroy the whole flavor and touch that the recipe has. But there are times this notion is actually false.
I admit that I love to experiment, especially with food. I would start off by doing the classic recipe and then on my next attempt to cook the same dish, I make a few adjustments and play around with the flavors. I also love to scout around for classic recipes with certain twists. There's no harm in doing so. It actually give me that satisfaction in using my creative juices.
This particular recipe is one of those examples.
Check out the recipe below.
---
Smoky Slow-Cooked Chili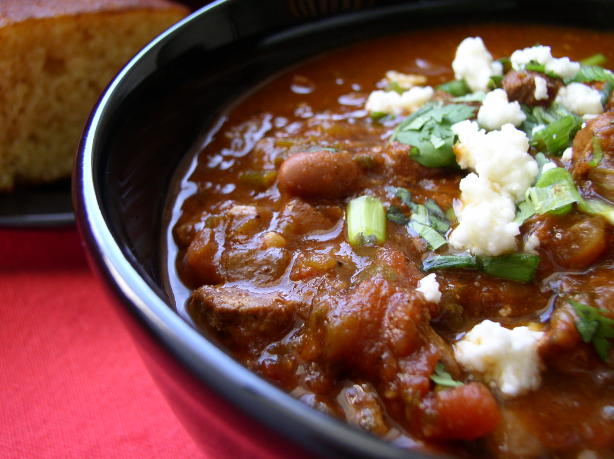 Ingredients:
1 pound ground pork
1 pound boneless pork shoulder, cut into 1/2-inch pieces
3 cups chopped onion
1 3/4 cups chopped green bell pepper
3 garlic cloves, minced
3 tablespoons tomato paste
1 cup lager-style beer (such as Budweiser)
3 tablespoons chili powder
1 tablespoon ground cumin
2 teaspoons dried oregano
3/4 teaspoon freshly ground black pepper
6 tomatillos, quartered
2 bay leaves
2 (14 1/2-ounce) cans plum tomatoes, undrained and chopped
1 (15-ounce) can no-salt-added pinto beans, drained
1 (7 3/4-ounce) can Mexican hot-style tomato sauce (such as El Pato)
1 smoked ham hock (about 8 ounces)
1 1/2 tablespoons sugar
1/2 cup finely chopped cilantro
1/2 cup finely chopped green onions
2 ounces crumbled queso fresco (about 1/2 cup)
8 lime wedges
Go to the next page for the instructions…