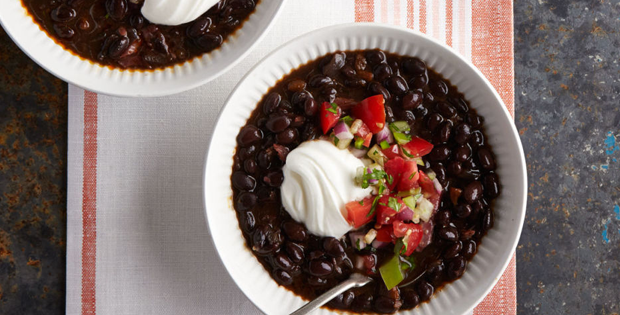 Put a fresh twist to your soup with this slow cooker recipe.
It's always a good idea to have something very healthy to serve your family. It is also very beneficial to serve something aside from meat or poultry on your dinning table. It may not be very appetizing for kids (if you do have any) as it is sometimes difficult to make kids eat anything that isn't meat or poultry.
Well for us adults , especially the health conscious ones, experimenting on our daily meals and incorporating healthy dishes is a must. So on my part, my kids can't really say no. They have to learn to eat healthy. But what I usually do is make the dish as appetizing as it could be for both my kids and us adults. I also find ways to make it acceptable to the palettes of my children. This is one recipe that has passed for my kids and you should try as well.
Check it out below.
---
Crock Pot Black Bean-and-Chile Soup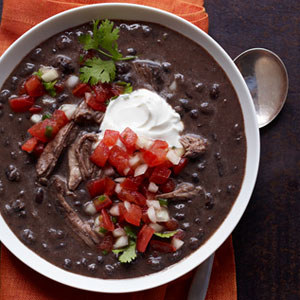 Ingredients:
For the Soup
1 lb. dried black beans, soaked overnight
2 smoked ham hocks
2 Carrots, chopped
1 red onion, chopped
4 garlic cloves, chopped
2 Cubanelle chiles, chopped
1 red Fresno chiles, chopped
1 tbsp. chili powder
2 tsp. ground cumin
2 tsp. dried oregano
1 tbsp. apple cider vinegar
Kosher salt
Freshly ground black pepper
Mexican crema or sour cream, for serving
For the Fresh Tomato and Tomatillo Salsa
1 1/2 c. plum tomatoes, chopped
1/2 c. tomatillos, chopped
1/4 c. Chopped red onion
1/4 c. Chopped fresh cilantro
2 tbsp. fresh lime juice
1 garlic clove, chopped
1 tbsp. olive oil
Kosher salt
Freshly ground black pepper
2-3 tbsp. jalapeños, chopped
Click to the next page for the instructions…