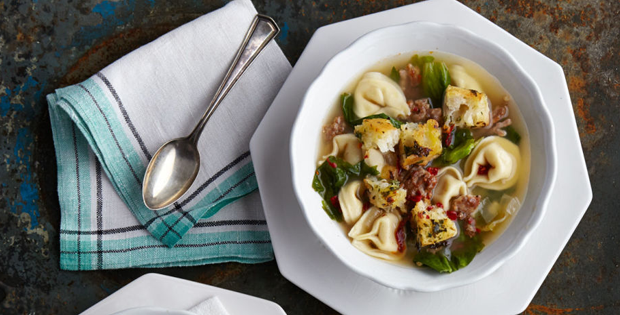 Turn a pasta dish into a great chicken stock soup.
Tortellini alone is great as a pasta but it can also be an awesome ingredient for a warm soup. This is especially true if you have chicken stock stored in your pantry or cupboard.
I personally love having soup for a meal or a quick snack. And I love having it on a cold day or if I just want something warm for my tummy.  This is one of the many things my hubby and I both completely agree with.
To make preparing easier, you can actually use frozen tortellini for this dish. You can even add other veggies to make it healthier.
Check the recipe out below.
---
Sausage-and-Tortellini Soup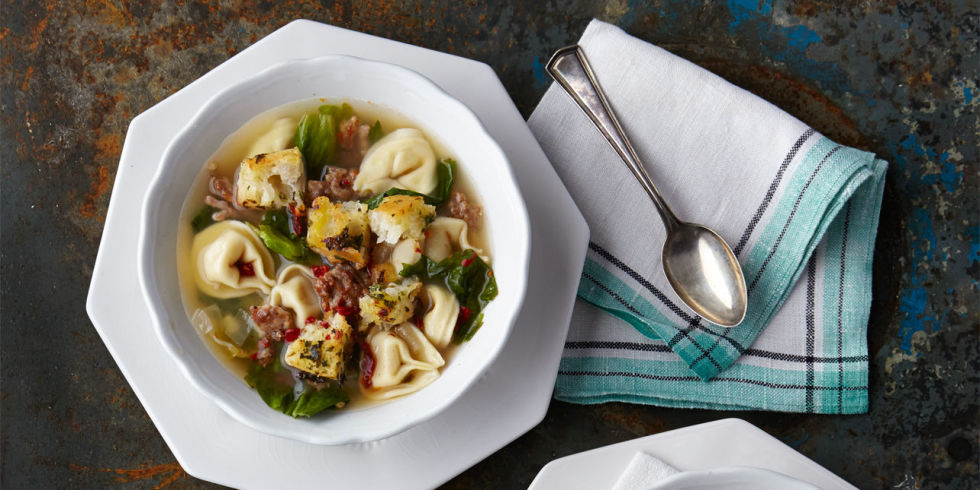 Ingredients:
For the Soup
1 tbsp. extra-virgin olive oil
1 lb. sweet Italian sausage, casings removed
1/2 c. dry white wine
1 onion, chopped
2 celery ribs, sliced
3 garlic cloves, chopped
6 c. chicken stock
2 tsp. italian seasoning
1 tsp. fennel seeds
1 bay leaf
Freshly ground black pepper
2 small heads escarole, chopped (8 c.)
1 9-oz. package refrigerated three-cheese tortellini
For the Pesto Croutons
3 tbsp. pesto
1 tbsp. olive oil
3 c. cubed ciabatta bread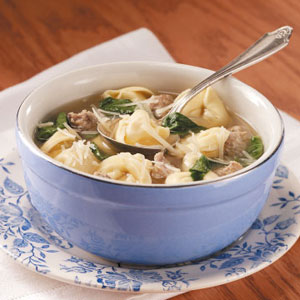 Go to the next page for the instructions…