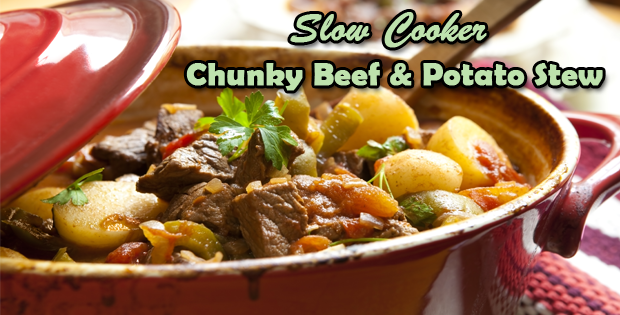 A dish so good for beef and potato lovers.
Do you usually have a really big appetite? If so, how would you feel about having a really good slow cooker beef and potato recipe?
This particular dish is a great add on menu for those who work out specifically those who are into Crossfit. Protein-needed activities require a menu that will help you throughout the day and of course fill your soul as well.
And if you can't get enough of potatoes then you will definitely fall head over heals in love with this. Beef, potatoes and fire-roasted tomatoes all put together is just AMAZING!
Check out the recipe below.
---
Slow Cooker Chunky Beef & Potato Stew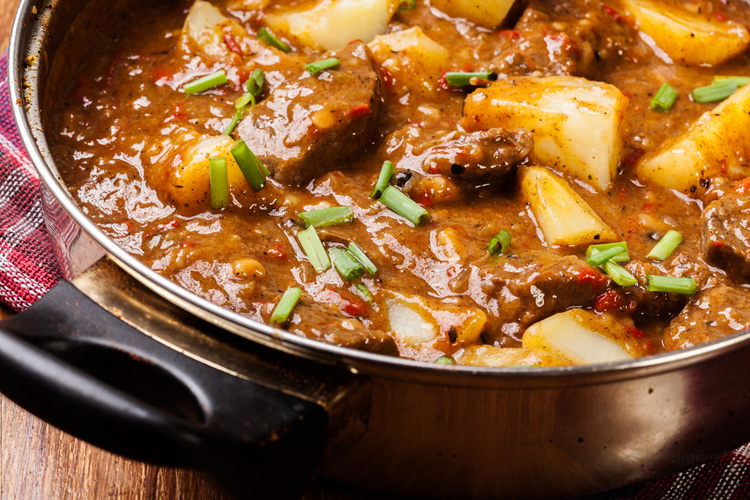 Ingredients:
2 pounds lean chuck or other beef stew meat, cut into large bite-sized pieces
1/4 cup white whole wheat flour or all-purpose flour
2 tablespoons extra-virgin olive oil, divided
3 large potatoes, peeled and chopped into large bite-sized pieces
1 (14.5 ounce) can diced fire-roasted diced tomatoes, with juice (BPA-free cans)
1 clove garlic, minced
1/2 cup chopped onion
1 teaspoon balsamic vinegar
1 bay leaf
1/2 teaspoon kosher or sea salt
1/2 teaspoon black pepper
1-1/2 cups low sodium beef broth
2 teaspoons worcestershire sauce
1 teaspoon dried oregano or 1 tablespoon fresh, chopped oregano leaves
1 teaspoon paprika
Check out the instructions on the next page…