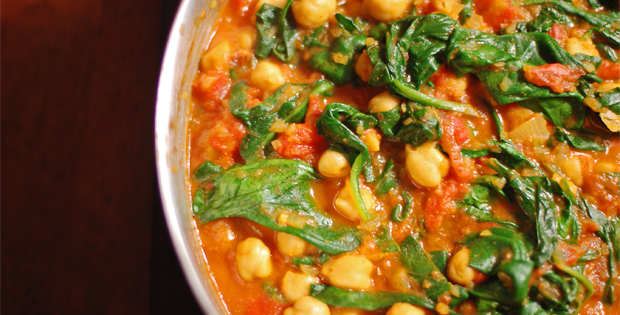 Go healthy all the way with this slow cooked veggie curry.
My hubby is a very big curry fan and I am not referring to the basketball super star. It's the old school Indian dish that makes his heart and tummy cheer.
I basically cooked all types of curry dishes for my hubby. Yet my hubby's favorite is one with a whole lot of veggies. And this awesome slow cooked Vegetable and Chickpea Curry is a creamy dish that my hubby truly loves. It is the best mixture of aromatic Indian spices with chickpeas, green beans, potatoes and fresh coconut milk. You'll definitely love this too.
Check the recipe below.
---
Slow Cooked Vegetable and Chickpea Curry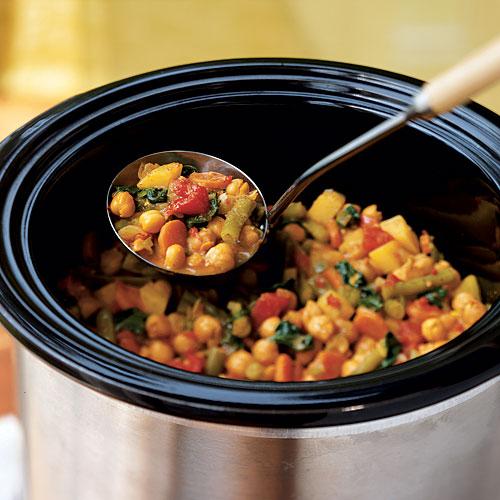 Ingredients:
1 tablespoon olive oil
1 1/2 cups chopped onion
1 cup (1/4-inch-thick) slices carrot
1 tablespoon curry powder
1 teaspoon brown sugar
1 teaspoon grated peeled fresh ginger
2 garlic cloves, minced
1 serrano chile, seeded and minced
3 cups cooked chickpeas (garbanzo beans)
1 1/2 cups cubed peeled baking potato
1 cup diced green bell pepper
1 cup (1-inch) cut green beans
1/2 teaspoon salt
1/4 teaspoon black pepper
1/8 teaspoon ground red pepper
1 (14.5-ounce) can diced tomatoes, undrained
1 (14-ounce) can vegetable broth
3 cups fresh baby spinach
1 cup light coconut milk
6 lemon wedges
Go to the next page for the instructions…