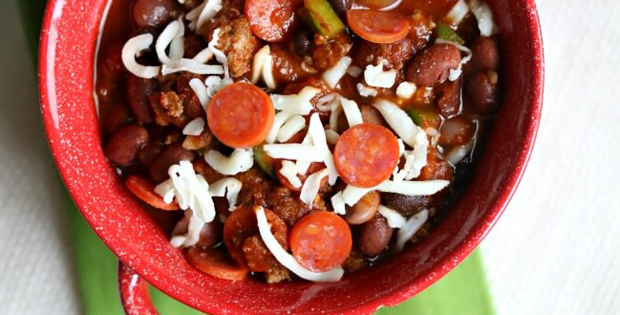 Perfect for chilly and lazy nights together with a glass of your favorite drink.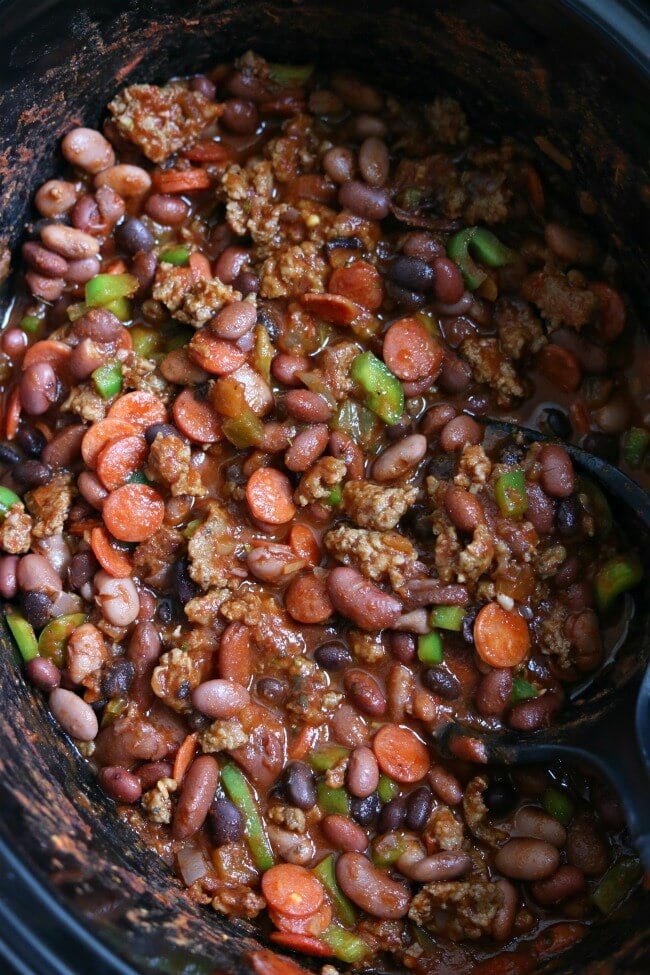 Here we go again with another spicy recipe. This one recipe I tried especially for myself as I am in the mood for something spicy, as always. And if it is cold where you are, similar, to where I am now, then you might want to have this prepared in your slow cooker.
The flavor in this pizza chili is packed with pepperonis, green peppers (red if you have them too), Italian sausage and mozzarella cheese. You can add a few more ingredients that you think will give you Pizza chili that extra flavor you want in your chili. I added some hotdogs for my kids and a little ground beef.
The spiciness and the warmth of this dish makes the cold night as cozy as it should be when you feel like staying in for the night at home. Adjust the spice according to how you want it to be, so you shouldn't worry about it being too spicy.
Check out the recipe below.
---
Slow Cooker Pepperoni Pizza Chili
Ingredients:
For cooking the beans
1 (15.5 oz) package Hurst's Slow Cooker Chili (with seasoning packet reserved for later)
1 Tbsp salt
6 cups water
1 diced yellow onion
To make the chili
1 lb ground Italian sausage, browned and drained of excess grease
1 diced green pepper
2 cups picante sauce
1 (15 oz) jar pizza sauce
1 (5 oz) package mini pepperoni
1-2 cups water (depending on how thick you want your chili)
Mozzarella cheese, grated, for serving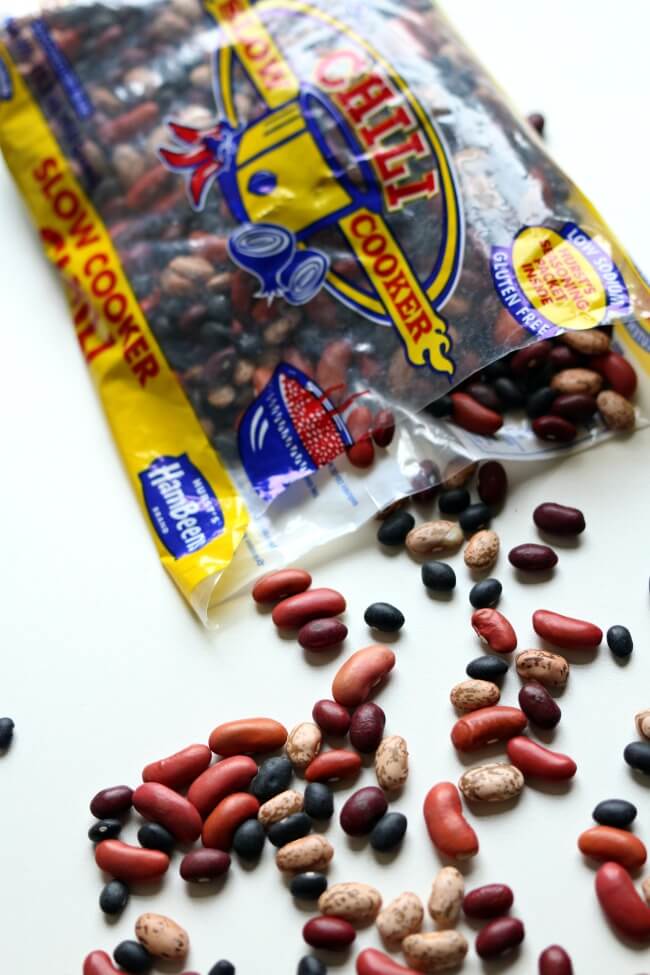 Instructions:
In a large bowl place the dried beans. Reserve the seasoning packet for later. Cover the beans completely with enough water to cover them by 2 inches. They drink up a lot of water. Sprinkle in 1 Tbsp of salt. Let the beans soak in the salty water for 8-12 hours.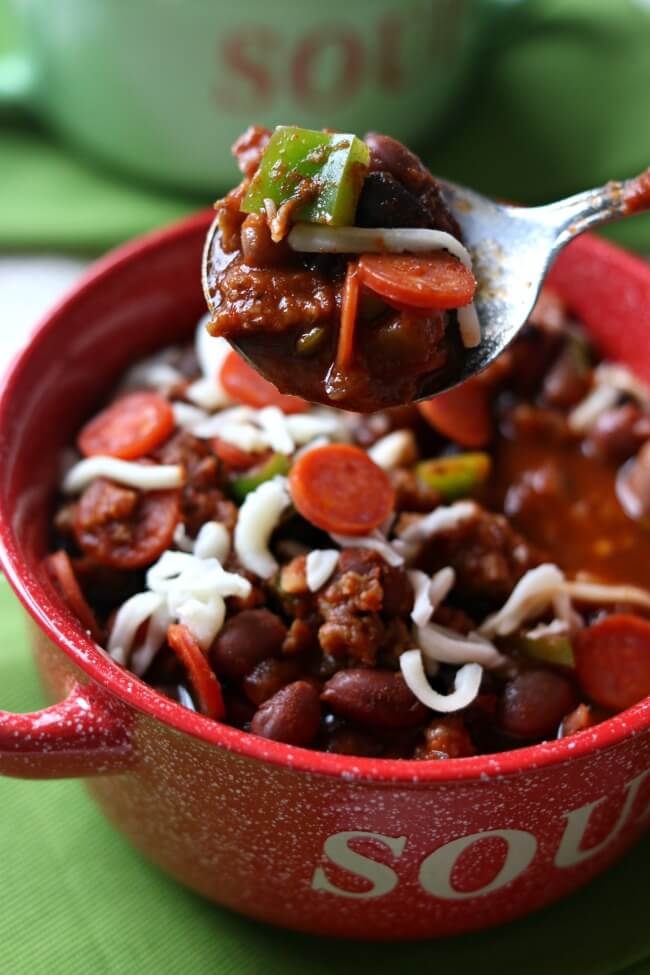 Drain the beans of excess water and rinse them off. Place the beans in the bottom of a large slow cooker. (I used a 6 quart oval slow cooker). Place 6 cups of water into the slow cooker and diced onion. Cover and cook on LOW for 8 hours or on HIGH for 4 hours, or until beans are to desired tenderness.
Drain off any excess water from the beans. Add in browned Italian sausage, diced green pepper, picante sauce, pizza sauce, pepperoni, seasoning packet*, and water.
Cover the slow cooker and cook on HIGH for 1-2 hours. Ladle the chili into bowls and top with grated mozzarella cheese (about 1/4 cup per bowl).
Notes:
If you don't love spicy foods then add half the seasoning packet first and taste. Add more seasoning as desired. You may also want to use mild picante sauce and mild Italian sausage.
Watch the video below.